This post may include affiliate links. Read our disclosure policy for more information.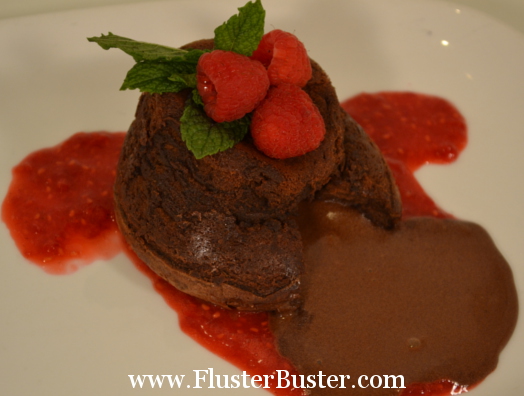 Molten Lava cakes are one of my favorite desserts! Take a good look at all of the yummy, gooey, chocolaty goodness. Doesn't it make your mouth water?  I use to think that you had to be a master pastry chef to make them, but I was so wrong. They are one of the easiest desserts to make, just don't tell anyone. Let everyone think that you're a master pastry chef.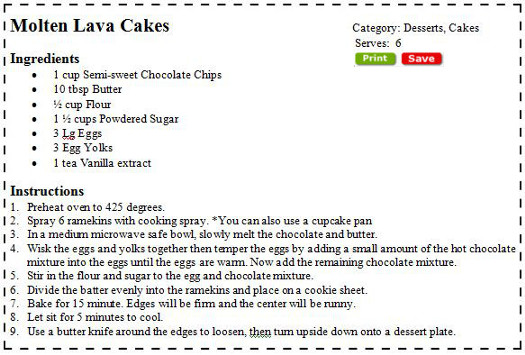 Here are just a few little tips to help make your Molten Lava Cakes even better. It you don't have ramekins try using muffin tins, the time may vary so keep an eye on them. Try adding 2 tablespoons of Kahlua to the batter for a richer flavor. When serving, try topping them with a little powder sugar, some ice cream or like I did with a little fresh raspberries. Enjoy!