This post may include affiliate links. Read our disclosure policy for more information.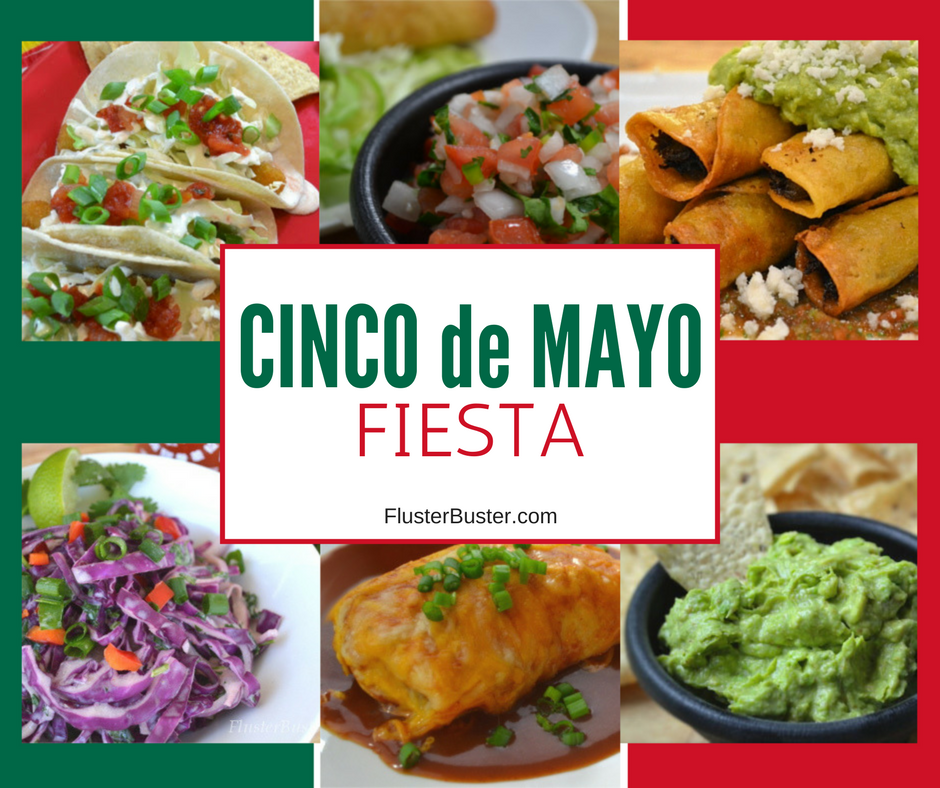 How do you celebrate Cinco de Mayo?
My family, they go all out, it's a huge event with lots of activities and of course amazing food. I know that this isn't the way most people celebrate it, but when you were born and raised in Southern California and your some of your family hold their roots in Mexico, this is how you do it.
Unfortunately, I now live in the mid-west and have to miss out on all of the family fun, but that doesn't stop me from sharing some of the food and fun with my mid-west friends. Of course, my lil' ole celebration doesn't hold a candle to my families, but we still have a lot of fun and some great food.
Here are some of the recipes that I've shared over the last couple of years.


When I was putting together this post I was a little shocked that I hadn't shared more Mexican food over the last few years. I have some of the best Mexican recipes, right from my step-mother's abuela (grandma), so keep an eye out I be posting some of them soon, starting with Ceviche Tacos.
Check for coupons before heading to the store.


Products Featured in this Recipe:
(may include affiliate links)

Disclosure: Some of the links in this post are affiliate links. If you click on the link and purchase the item, I will receive a commission. I only recommend products or services that I personally believe will add value to my readers. All opinions stated are strictly my own. Read our full disclosure policy for more information.