This post may include affiliate links. Read our disclosure policy for more information.
You'll notice that I've included a number of comfort foods this week, there's just nothing more satisfying when the weather gets this cold.
I was lucky enough to have a lot of the ingredients on hand so my grocery bill was really low this week, stocking up when prices are low really pays off.
Here's what our meal plan looks like this week: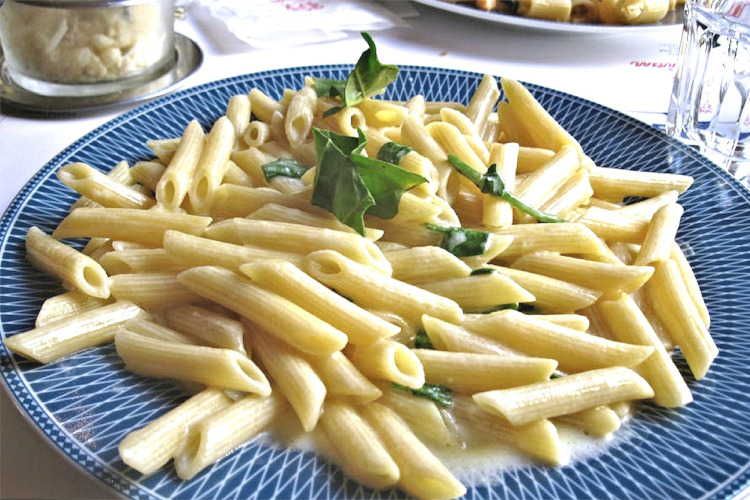 Budget Friendly Meal Planning
Macaroni & Cheese with Smokie Links – served with broccoli. I've been serving this meal since the kids were little, it has always been one of there favorites especially when we add the smokie links. I have to say the smokie links do add a really like flavor to it.
Leftover Buffet – leftovers are always a great way to save money as well as time.
Loaded Potato Soup – served with Artisan bread. During the winter months I always like to serve soup at least once a week. It's filling and super easy on the budget! When you're making the soup, save the potato skins, you can eat them on leftover night. I like to brush them with a little butter and put them in the air fryer and then top them with some cheese.
Chicken Alfredo – served with salad and garlic bread. This is one of the meals that I turn to when I don't want to slave over the stove. I'll use leftover chicken, if I have any, which saves even more time.
Leftover Buffet – a number of the meals this week had leftovers so we were able to pull out two nights of leftovers, which lowered or grocery bill quite a bit.
Honey Garlic Salmon – served with rice pilaf and brussels sprouts. I use frozen salmon for this, it's a great deal cheaper than fresh and it doesn't taste as fishy. I also use frozen brussels sprouts because of the lower price.
Slow Cooker Carnitas – served with seasoned black beans, tortilla chips and guacamole. This is one of my personal favorites. There's just something so delicious about the slow cooked seasoned pork that's then fried to a golden brown and then served on a tortilla with some fresh guacamole.
Download – Week 4: Menu & Shopping List (add new PDF)
Budget Friendly Tips
✔ Make your own flour tortillas. You can make a dozen of them for just pennies, you can make them any size you want and they taste better than anything sitting on the shelves.
✔ To lower your grocery budget even more, trying purchasing salad ingredients separately instead of the salad bags.
✔ Instead of purchasing garlic toast, try making it yourself using leftover bread. If you have any of the Artisan bread leftover that would be perfect for garlic toast. It's simple to do, just spread with butter and sprinkle with a little garlic salt and toast under a broiler in your oven.
✔ It's not always a budget friendly move to make your own Alfredo sauce, but sometimes you just need that authentic taste.
✔ Making your own Artisan bread is not only cheaper but tastes so much better when it comes out of your own oven. Plus it's a lot of fun to get the kids involved.
✔ One way that I keep my grocery bill low is by using coupons for the items that I need. I rarely plan my menu around the coupons that are available, I find that I end up spending more. Instead I create my menu first and then look for coupons that will lower my bill.
Time Saving Tips
✔ If you have any leftovers that haven't been eaten, freeze them, and pull them out on nights that you don't feel like cooking. They also make great for lunches!
✔ Spending a little time meal planning can make your life so much easier. It'll save you time and money, improve your nutrition, it'll make cooking more manageable and it will give you more control over what you put on the table.
✔ A simple way to save yourself some time in the kitchen is by prepping your food for the week. This can be done by simply washing your fruits, chopping your vegetables or portioning the food for each meal. It's up to you how much you want to do to save yourself sometime later in the week.
About Our Meal Plan
✔ Our menus are designed to feed a family of four, two adults and two teenage boys. It can also feed two adults and 3-4 young children.
✔ Many of the meals included in our meal plan are budget friendly to begin with, however we do offer tips that will reduce the grocery bill even further.
✔ Our menus do not include breakfast or lunch, but there is space for you to fill in what your family likes. Our family eats a pretty simple meal for breakfast and lunch, like cereal or sandwiches and sometimes leftovers. We don't make to much of a fuss over it.
✔ Sunday dinner is our biggest meal of the week, that's when all of the family gets together, so we tend to spend a little more money and include dessert. I try to make enough for leftovers during the week.


Disclosure: Some of the links in this post are affiliate links. If you click on the link and purchase the item, I will receive a commission. I only recommend products or services that I personally believe will add value to my readers. All opinions stated are strictly my own. Read our full disclosure policy for more information.