This post may include affiliate links. Read our disclosure policy for more information.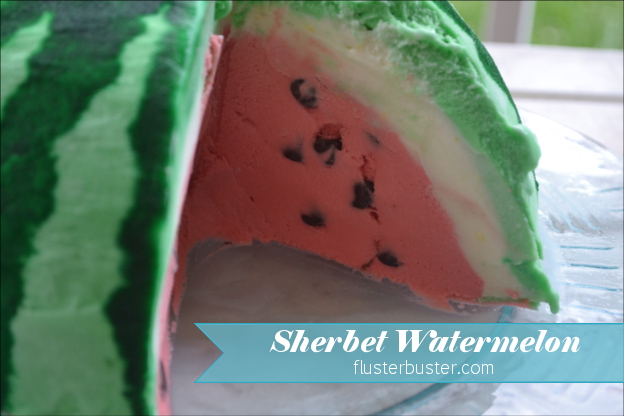 Have you ever had a word that you've used for years and find out later in life that you were pronouncing it wrong and spelling it wrong? I ran into this when I began writing this post. For years I have added an "R" right before the "T", calling it sherbeRt instead of sherbet. Apparently I never used the word in the presence of my grammatically correct friends, because they wouldn't have missed the opportunity to correct my grammar. Who really cares anyways what you call it, it's in the ice cream family and that's all I really need to know.

Last week I was going through some of my old recipes, trying to add some new life to my menu. As I ways thumbing through my recipe box I ran across this fun ice cream recipe. It was scribbled out on a piece of scrap paper, tucked between two very old recipes. I must have jotted it down in a hurry because it wasn't very complete. Have you ever done that? I'm kinda' glad it wasn't complete though because it gave me the opportunity to put my own spin on it.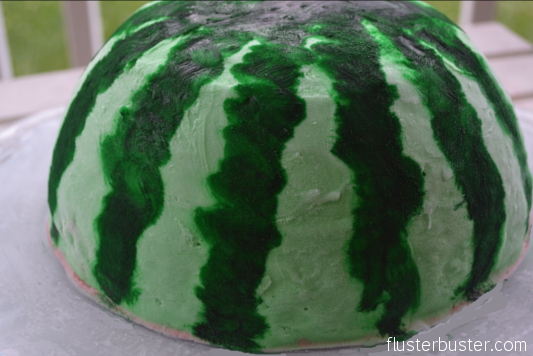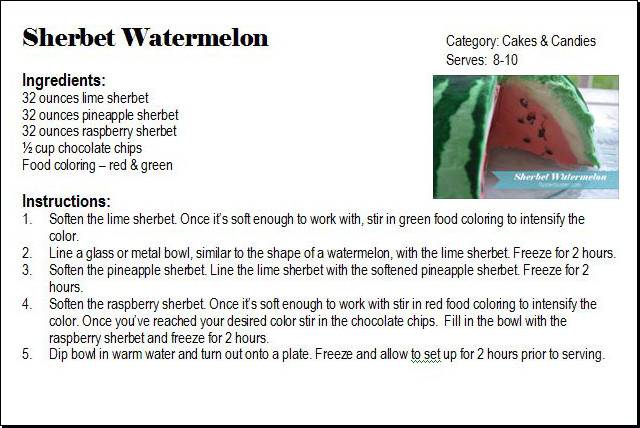 I forgot to add how I made the green stripes. All you have to do is dip a paint brush in some green food coloring and apply it with a shaky hand.
Didn't it turn out great? It really looks like a watermelon, doesn't it? And it tastes amazing. All of the neighborhood kids thought so. This ice cream recipe is my new obsession, I'll be serving it at all of our summer parties.


I'm Linked up to: