This post may include affiliate links. Read our disclosure policy for more information.
One of my favorite ways to save money is by making my own homemade laundry detergent. However there's one thing that kinda Flusters me about it, the Fels-Naptha Soap is always so coarse. I use both of the blades in my food processor, but I can never get it chopped up fine enough.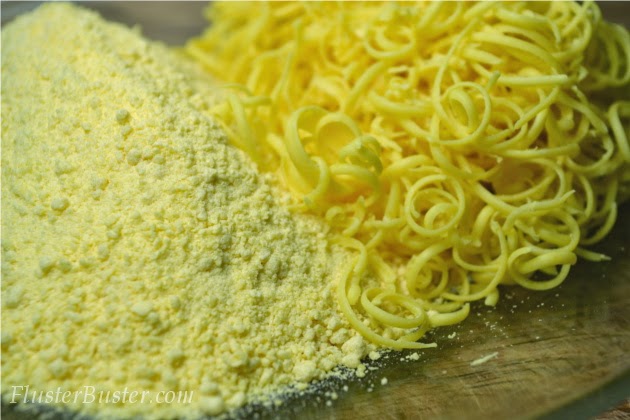 The other day when I was perusing Pintrest, I came across the Microwave Ivory Soap experiment. I've seen the pin many times before as I'm sure you have, in fact, I even tried the experiment with my kids. It wasn't until the other day that a light went off in my head, I wondered if microwaving a bar of Fels-Naptha soap would work as well as it does with the ivory soap.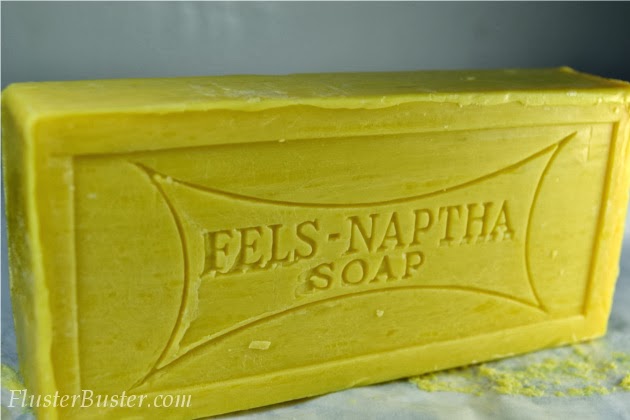 Luckily, when I got this bright idea, I was beginning to run low on my laundry detergent and it was time to make a new batch.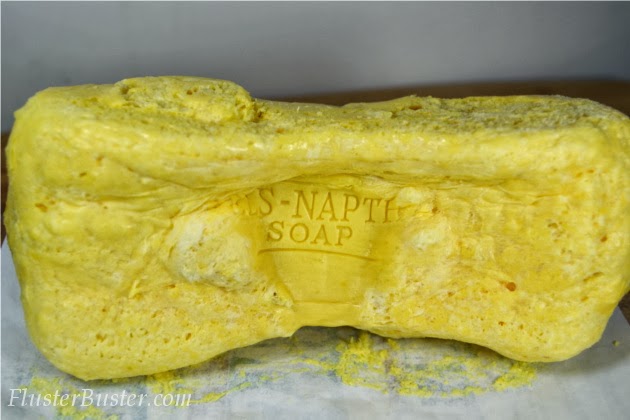 I'm please to report that it worked pretty darn good. The only difference is that the Fels-Naptha doesn't grow and become as flaky as the Ivory soap does.
Ideally I would have loved for it to be flaky, that way I could have eliminated having to use the food processor, but you can't have everything.
*Bonus – my microwave smelled fresh after microwaving the soap.
Microwaving it really eliminated the density of the soap, see all of those lovely little air pockets?
Those air pockets are what made it really easy to get a fine grate on the bar of soap.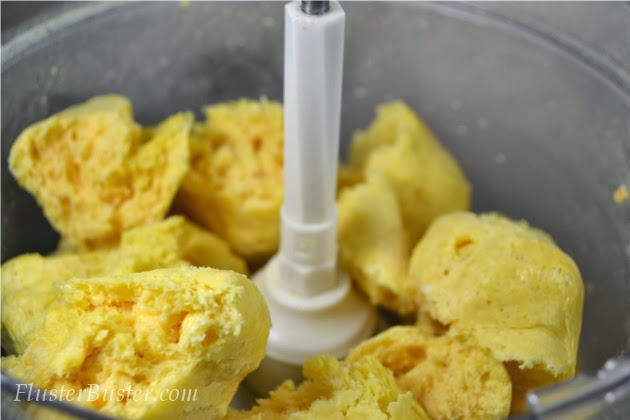 Before, I would have to use both blades of my food processor to break up the bar of Fels-Naptha and it sounded like I was trying to grind rocks. Now I only have to use the chopping blade and it so much easier on food processor.
*Bonus – I only have to clean the chopping blade now which is a lot easier to clean than the shredding blade is.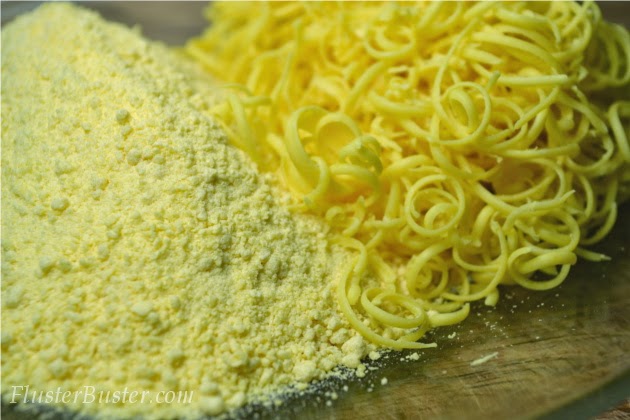 You can see the difference that microwaving the bar of soap before putting it in the food processor does from this photo. I'm really pleased with the results.
Yay! The Fels-Naptha for my homemade laundry detergent isn't as course now and my Fluster has been Busted!!!!


Featured Products:
(may include affiliate links)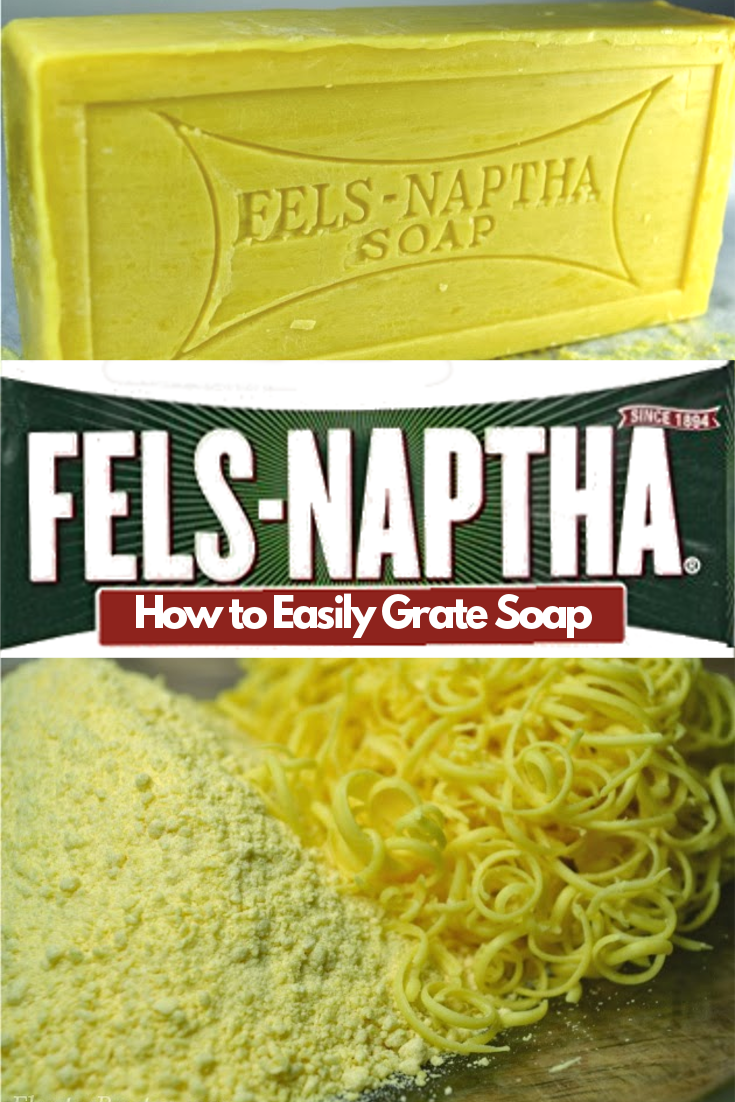 Disclosure: Some of the links in this post are affiliate links. If you click on the link and purchase the item, I will receive a commission. I only recommend products or services that I personally believe will add value to my readers. All opinions stated are strictly my own. Read our full disclosure policy for more information.