This post may include affiliate links. Read our disclosure policy for more information.


Schools over, let the fun begin! For weeks I've been preparing a list of things to do with the kids: activities, trips, social events, all in an effort to keep them away from the TV and video games. After only one week of summer vacation I began finding a major flaw in my diabolical plan. There was one thing that I didn't plan for and that was their appetites.
Did you know that the more active kids are, the more they eat? My refrigerator door has been open more than it's been shut since they got out of school. These little rug rats are beginning to eat me out of house and home. The worse part is what they're eating; junk, junk and more junk.
Last week I decided to put an end to it. I removed all traces of junk food from the house and came up with a snack plan that was healthier and more filling than the junk they were eating. The plan met with some resistance at first but a couple of days into it and believe it or not, they're surviving and really liking it.
The plan is more like a formula that I came up with to make sure that they are getting a variety of healthy choices. They're allowed 3 different snacks a day, which they choose from a list that we have posted in the kitchen. To make things really easy for them, all of the snack items are portioned into individual servings. So when it's snack time, they make their choice and grab the items.Here is the list that they get to choose from. I actually printed and laminated the list and it hangs inside of the snack cupboard.


When purchasing items for their snacks I picked just two items from each category. Now the kids can mix and match the items and never eat the same thing twice. They're having a lot of fun coming up with their own combinations. The part that I love about this snack plan is that I know that they are eating things that are good for them. I also like that it's teaching them good eating habits and I find that I'm using it as well.
Yesterday I had a house full of kids and when snack time rolled around my kids pulled out the snack guide. My boys explained how it worked and their friends had a blast creating their own combinations. What kinds of things do you do to make sure that your kids are eating healthy?
Here are some suggestions for each of the categories along with their portion sizes.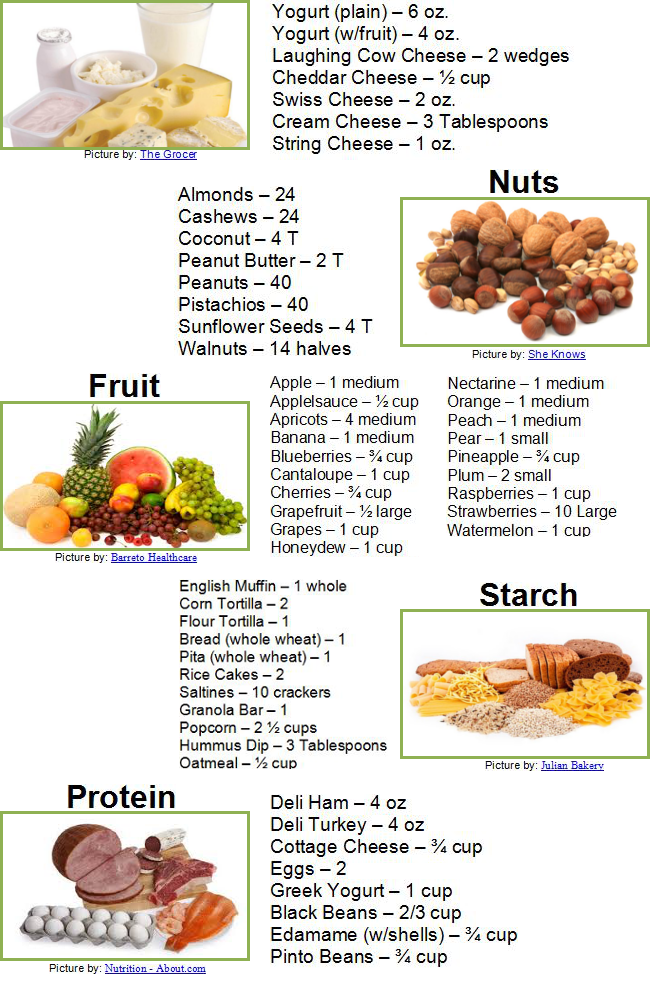 Disclosure: Some of the links in this post are affiliate links. If you click on the link and purchase the item, I will receive a commission. I only recommend products or services that I personally believe will add value to my readers. All opinions stated are strictly my own. Read our full disclosure policy for more information.