This post may include affiliate links. Read our disclosure policy for more information.
Easy Homemade Flour Tortillas – soft, tender and full of flavor. Once you try them you'll never want the packaged version again. Homemade tortillas are a simple way to create cheap meals, They are super easy, even the kids can do it.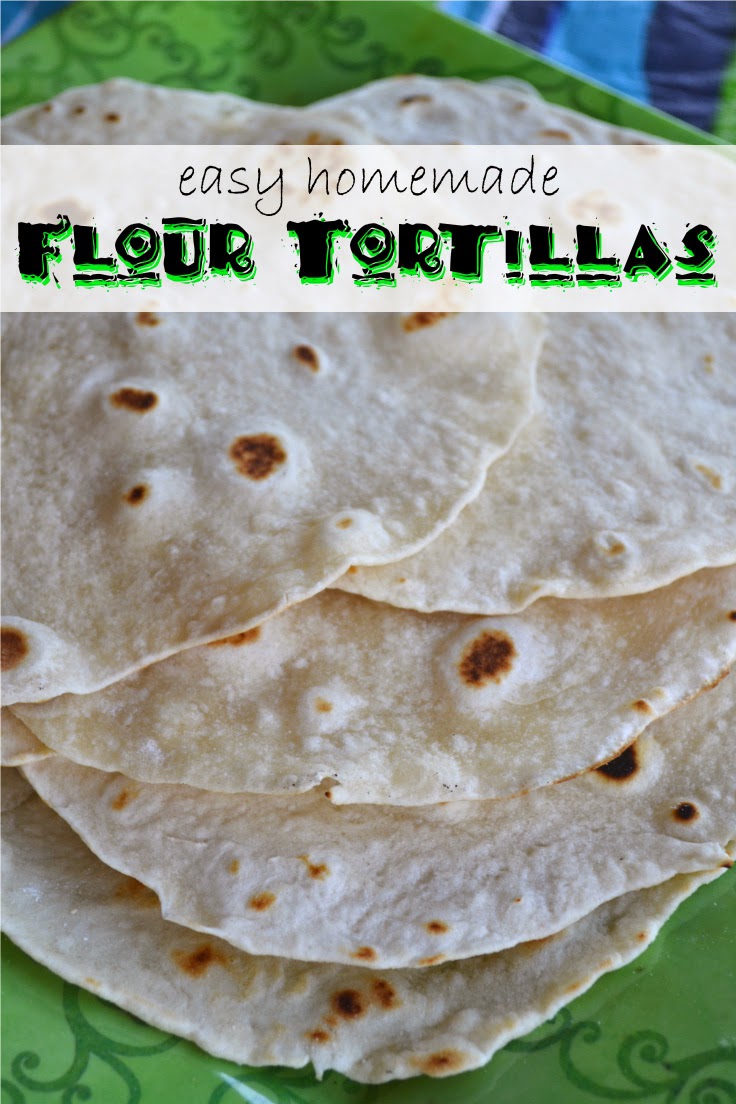 Flour tortilla are a favorite in our house. We use them in countless recipes, for lunches, as snacks and a lot of times as a replacement for biscuits. No kidding, we probably eat 6-7 dozen a week. I know that might sound like a lot, but being from southern California, where tortillas are a common as bread, that's just a drop in the bucket.
When I first started dissecting our food budget, trying to find areas where I could make cut backs, flour tortillas topped the list, surprise! I had two choices, either cut back on how many we ate or I needed to learn how to make them. You'd think that making them wouldn't be that big of a deal since I grew up watching veteran tortilla makers all of my life, but I was extremely intimidated. Luckily, these veterans were eager to share their tortilla making skills with me.
I really don't know what wa so intimidating, all they required were a few inexpensive ingredients, some simple tips and a hot, cast iron pan. So easy that even the kids make them!
And the taste….. Amazing!!!! The packaged versions can't hold a candle!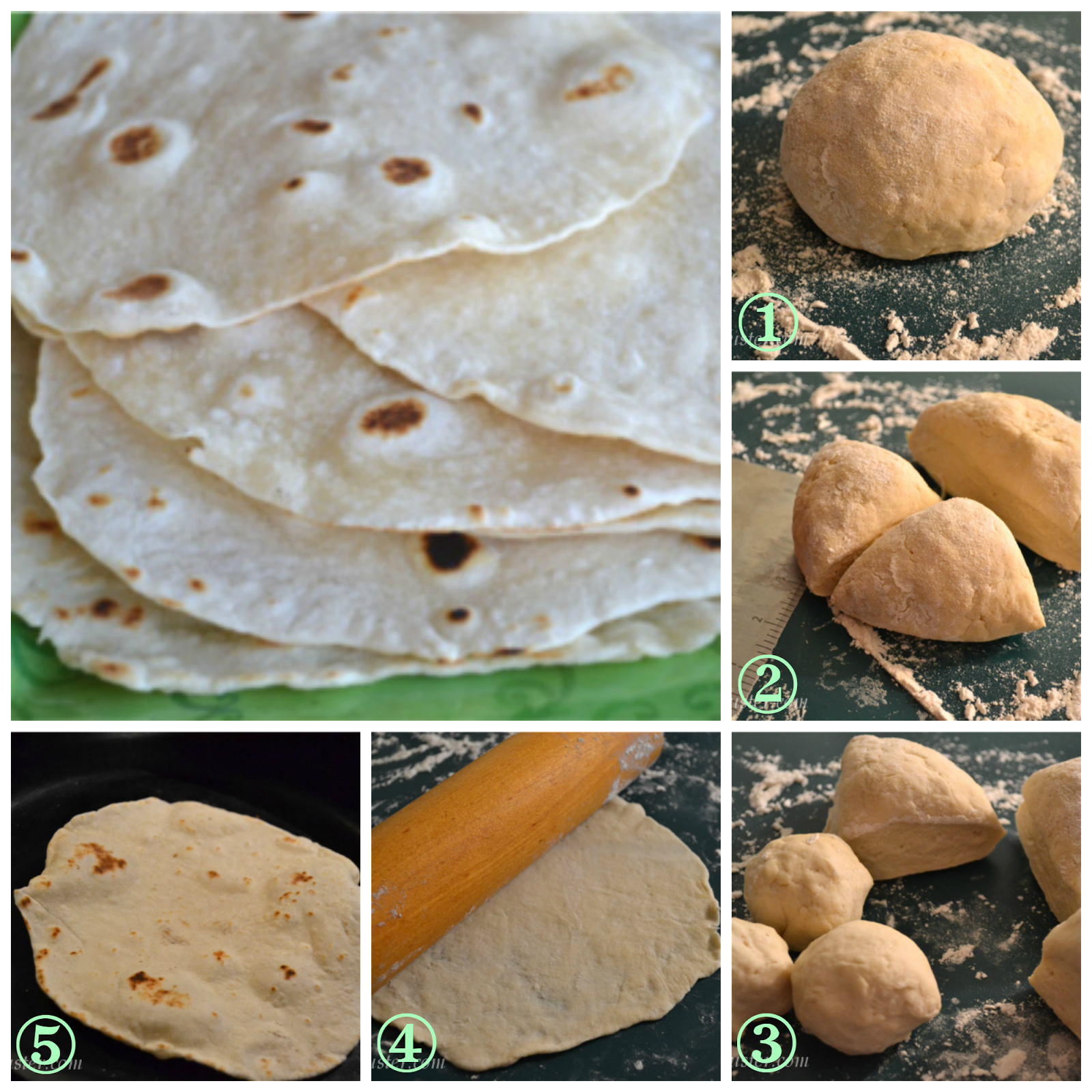 Tortilla Tips:
Preferably, use lard that is found in the refrigerated section

Use hot, almost boiling water, this helps to melt the fat

Knead for the full 5 minutes, you can use your KitchenAid with the dough hook

Let the dough sit for 10-15 minutes so that the liquid is absorbed

Separate dough into 12 equal portions and roll them into a ball shape

Flatten the ball by hand before rolling

Generously flour your surface before rolling

Roll from the center outward, turning 45 degrees until your tortilla is round, flipping and flouring as needed

The tortilla should be thin, so thin that you can almost see through it

Tortillas should bubble when you cook them

Push the air out of the tortillas so that they cook evenly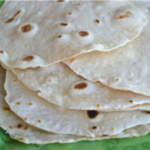 Print Recipe
Flour Tortillas
Soft, tender and full of flavor, once you try them you'll never want the pre-packaged ones again. They are super easy to make, even the kids can do it.
Servings:
12
6″ tortillas
Ingredients
2

cups

all-purpose flour

¾

teaspoon

salt

1

teaspoon

baking soda

3

tablespoons

lard or shortening

¾

cup

hot water

flour for dusting
Instructions
In a large bowl, combine ingredients together using a fork.

Using a pastry cutter, cut the lard into the flour mixture until it resembles corn meal.

Make a well in the center of the flour mixture and add the hot water. Slowly stir until it starts to form a ball. Turn dough out onto a floured surface and knead for 5 minutes, until it's soft and smooth. Cover and let sit for 10-15 minutes.

Divide dough into 12 equal portions. Roll into balls and flatten by hand. Place flattened dough on a floured surface and begin rolling from the center outward. Flip the dough over, using more flour if needed and continue rolling from the center outward until it is about 6" in diameter.

In hot, dry, cast iron pan, cook tortillas over medium heat for approximately 1-2 minutes per side.Keep warm until ready to serve.
Nutrition