This post may include affiliate links. Read our disclosure policy for more information.
Asian Green Beans. Packed with flavor these make the perfect vegetable side dish for any meal. #greenbeans #sidedish
Every time I go to the Chinese buffet the first thing that I put on my plate are these Asian Green Beans. They're one of my favorite things there. I've asked for the recipe on several occasions hoping to catch someone off guard who would finally give it up, but it hasn't worked. I've had to resort to experimenting to come up with the recipe. At last through many trials and errors I have come up with a BETTER version of the Asian Green Beans and unlike the Chinese buffet I want to share the recipe.

This is the perfect side dish, they're easy to prepare, crisp, full of flavor and you can have them on the table in just a few minutes. I like that there different than just plain old green beans.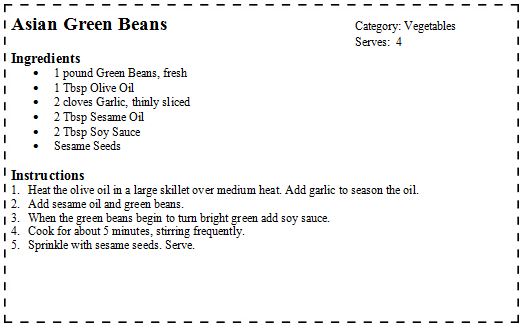 Asian Green Beans have become one of my families favorite vegetable side dishes. What is your favorite vegetable side dish?