This post may include affiliate links. Read our disclosure policy for more information.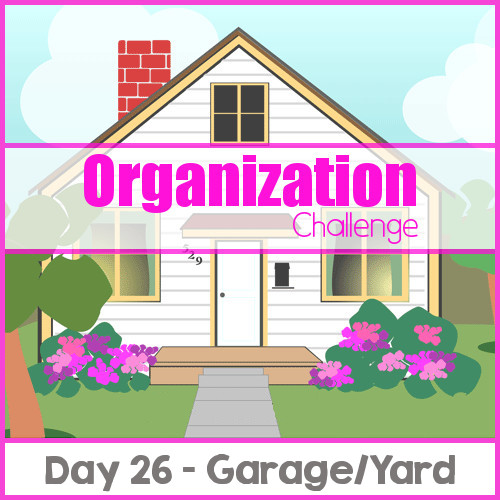 Today is the last day of our monthly Home Organization Challenges. By the end of today's challenge you should have a detailed cleaning list for each room in your home and each item should be separated by how often it needs to be cleaned. Starting Monday, you can begin checking items off of your detailed cleaning list.
Remember, to only work on one zone per week.
Today's Challenges: (remember to celebrate)
Day 26 – Garage/Yard
Today we're going to finish up the monthly challenges by making detailed cleaning lists for the garage and yard. If you also have a shed or basement you'll make lists for those rooms as well. Grab your paper and pen and begin making your list starting at the ceiling and working your way down to the floor. I know, the yard doesn't have a ceiling, but you know what needs to be done, in fact, you might want to have your hubby create these lists, since this is usually his domain. When you're finished creating the lists decide how often each item needs to be cleaned.
Here's a sample of what my Garage and Yard lists look like:
Garage/Shed
Sweep (monthly)
20/20 (monthly)
Inventory items (quarterly)
Clean doors (quarterly)
Clean Windows (bi-annually)
Clean window tracks (bi-annually)
Clean window screens (bi-annually)
Clean HVAC registers (bi-annually)
Clean light fixtures (annually)
Yard/Porches/Exterior
Mow (weekly)
Trim (weekly)
Sweep (weekly)
Clean lights and fan (monthly)
Clean welcome mat (monthly)
Sweep porches (monthly)
Refill/clean bird feeders (monthly)
20/20 (monthly)
Clean siding (quarterly)
Clean door & screen (quarterly)
Clean garage door (quarterly)
Clean patio furniture (quarterly)
Now that you've completed your garage and yard lists, transfer the items onto the appropriate section of the printable. Place the printables into a sheet protector and file it under the monthly tab of your
Reminder Binder
.
This post may contain affiliate links – any opinions stated are strictly my own! See our disclosure for more information.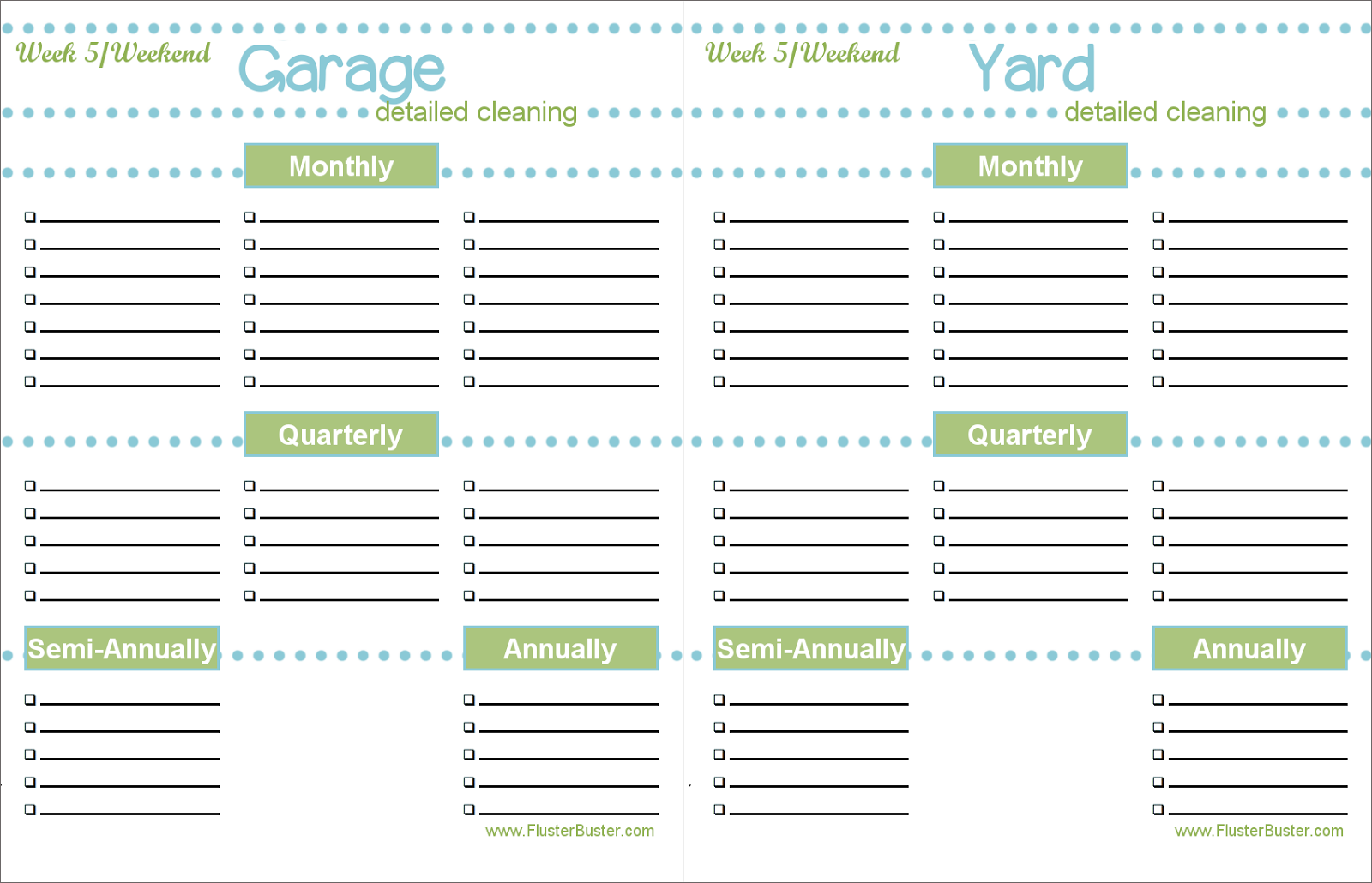 If you are just joining us,
Follow Fluster Buster's board Home – Clean & Organize on Pinterest.