This post may include affiliate links. Read our disclosure policy for more information.
When it comes to saving money, there is one very obvious solution: spend less. However, while this may be obvious, it isn't always easy to put into practice! The good news is that you don't need to give up your favorite things to save money.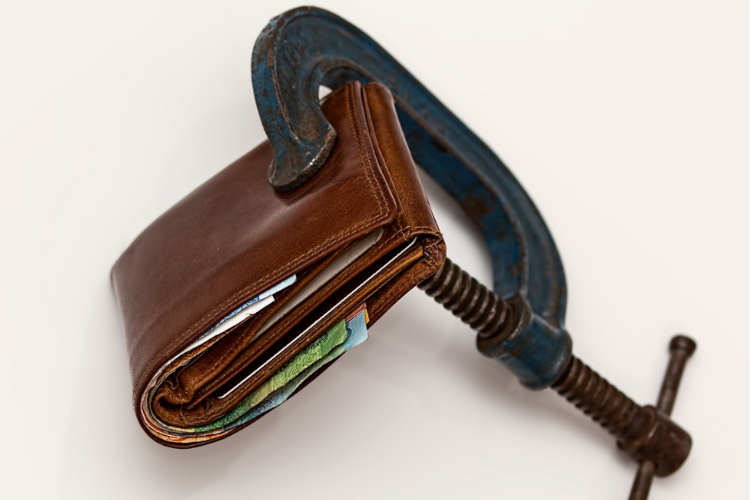 20 Money Saving Tips You Never Thought Of
1. Switch Providers
Loyalty doesn't always pay, especially when it comes to contracts for broadband or cell phones. Many providers offer the most attractive deals for new customers as a form of enticement, so you may be able to save money by switching.
Comparison websites make it easy to get quotes from different suppliers.  If you're not doing so already, consider tracking your monthly expenses with a bill pay program so you can get a better idea of how much you're spending each month on utilities and other bills. This will also show you any increases that occur in any of your monthly bills as the year progresses.
2. Reduce, Reuse, Recycle
Instead of throwing out old electronics, turn them into something that you need to avoid having to buy new. An old monitor makes for a great home theater screen, while the 'enable disk use' function on old iPods means you don't need to spend money purchasing dedicated backup or storage solutions.
3. Don't Forget
It's remarkably easy to spend money that you never intended to part with, especially in social situations. If you're owed money by a friend, don't forget! Handy features like Apple's Siri now let you request money digitally through Paypal, helping you to ensure you never lose out on those all-important Dollars.
4. Turn it Off
Even when off, electricals that are left in 'standby' mode still use energy; energy that you're paying for! This 'phantom power load', as it's called, can amount to between 20 and 40 Watts for each piece of equipment. It's a good idea to use a power strip that allows you to turn your equipment off easily. 
5. Discover Multi-Use Products
Instead of buying separate products for separate jobs, why not join the world of technological convergence? Cell phones with integrated cameras and video recorders are an early example of this, but today we also have comprehensive 'black box' systems which can work out to be more cost effective. 
6. Turn Trash into Treasure
They say that 'one man's trash is another man's treasure', and it's true! For example, instead of buying a home security camera, take a look to see if anyone local is getting rid of an old cell phone. Paired with the right software, the cell phone's built-in camera is all you need to keep an eye on your property.
7. Enjoy Freebies
We all know that restaurants and stores often provide small freebies for special occasions, like a free cheesecake on your birthday, but there are other types of freebies, too. Sign up for product samples, or take a trip back to the early 2000s by downloading software and game demos (yes, they still do exist!).
8. Use Less Water
If you're paying for your water usage, then it's important to find ways to cut down. There are actually a number of clever devices which can help you to do this easily, such as cistern bricks for the toilet, and WaterSense faucet flows. These devices are recommended by the Environmental Protection Agency.
9. Use Coupons
There's no shame in using coupons! There's even dedicated voucher services now, highlighting the best Groupon deals on everything from women's fashion to electronics. Just remember to only use coupons for products that you'd opt to buy anyway, as couponing can be a slippery slope towards overspending! 
10. Use Less Energy
There are a few ways to reduce the energy needed to run electronics. Research shows that dropping your monitor's brightness level from the default 100 to a much more reasonable 10 can reduce energy consumption by 23W. You could also tweak your BIOS settings, and turn off unused wireless connections. 
11. Don't Buy What You Don't Need
We're talking extended warranties here. Believe it or not, if you've paid by credit card, you may already be covered for an extended warranty (check this with your card provider), or you could also set up your own warranty fund, which can be put back into the bank if you find that you don't need to use it.
12. Learn When to Skimp
Expensive doesn't always mean better quality. In terms of medicines, generics are often just as good as branded products because they contain the same active ingredient. It's similar when it comes to gas, too, as fuel is a regulated product in the United States, so even the cheap stuff is sure to get the job done. 
RELATED: How to Create a Budget & Save Money Despite Having NO Room For It
13. Buy Refurbished
Purchasing refurbished goods is a great way to get the product you want for a more affordable price. Buying refurbished is so good that even Amazon have jumped on the bandwagon with 'Amazon Certified Refurbished' which resells returned products. You even get a 90-day warranty if there's anything wrong. 
14. Buy at the Right Time
You can easily save money by buying at the right time of year. Consumer Reports claims that electronics such as desktop and laptop PCs are cheapest in September when the new school year begins. Online price trackers, such as CamelCamelCamel now make price tracking very quick and easy to do. 
15. Negotiate Work Hours
If your job is quite flexible, consider asking if it's possible to arrive early, or leave late, ideally avoiding 7am-10am and 4pm-7pm. You may be able to save on fuel or score cheaper train tickets by travelling off-peak. Also, consider working from home; the NYTimes reports that 43% of Americans work remotely. 
16. Take it Slow
If you do need to commute for work, then consider leaving a little earlier than normal and taking it slow. Even if you have a 'need for speed', zooming down the road at 65mph isn't going to help you save money. Research shows that the average, mid-sized car enjoys best fuel economy at 55mph. 
17. Use it Up
Try not to waste fresh produce. Instead, transform that wilting spinach and those slightly-bruised strawberries into tasty muffins for a quick snack. Additionally, if you can get a good deal buying in bulk, do it. Purchase a low-cost food dehydrator to preserve excess fresh foods, keeping them for a later date.
18. Cash Only
We're a nation obsessed with plastic, but buying with cash can help us to save money. How? It's all psychological. Using hard, physical cash makes us more aware of our money, and of where our money goes, while paying with a credit card often feels like we aren't really spending anything at all.
19. Forage
Believe it or not, the United States is one of the best countries in the world for foraging. Why buy food if you can get it for free? Ohio pawpaws, Texan pecans, Michigan morel mushrooms, Montana huckleberries, and the prickly pear of Arizona are just some of the foods that can easily be foraged.
20. Get Crafty
If you're in need of some new holiday decorations, it may work out cheaper (and more fun!) to make them, rather than buy them. Digital technology makes it easy to download templates if needed, and this is also a great way to get kids involved and start teaching them about great ways to save money.
Saving Over Spending
If you're trying to save money, you're not alone. In fact, 59% of Americans consider themselves to be 'savers' as opposed to 'spenders'. Unfortunately, saving is proving for many to be easier said than done.
Andrea Boffo is CEO of PlusVoucherCode & PiùCodiciSconto, free portals specialized in the research and broadcast of discount codes and special offers that help users to save in their purchases online.
RELATED PRODUCTS
(may include affiliate links)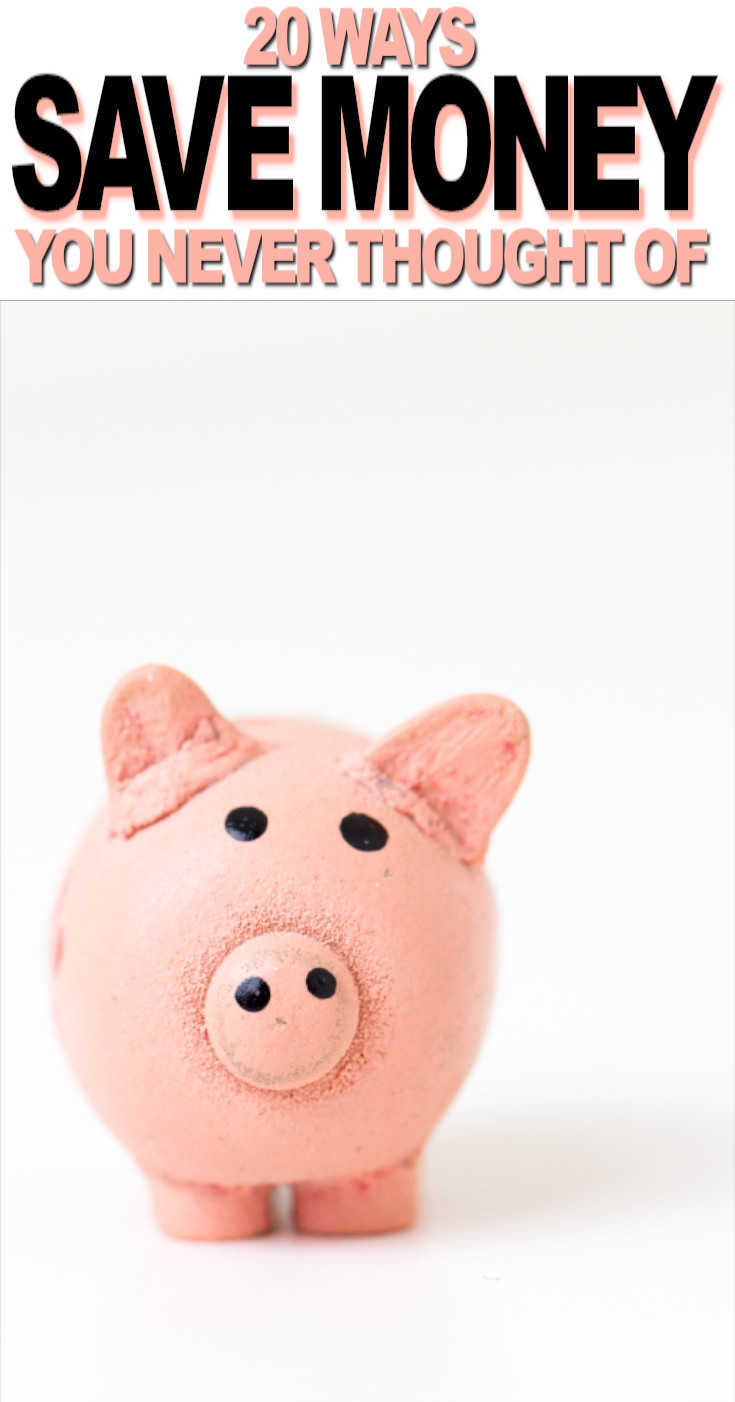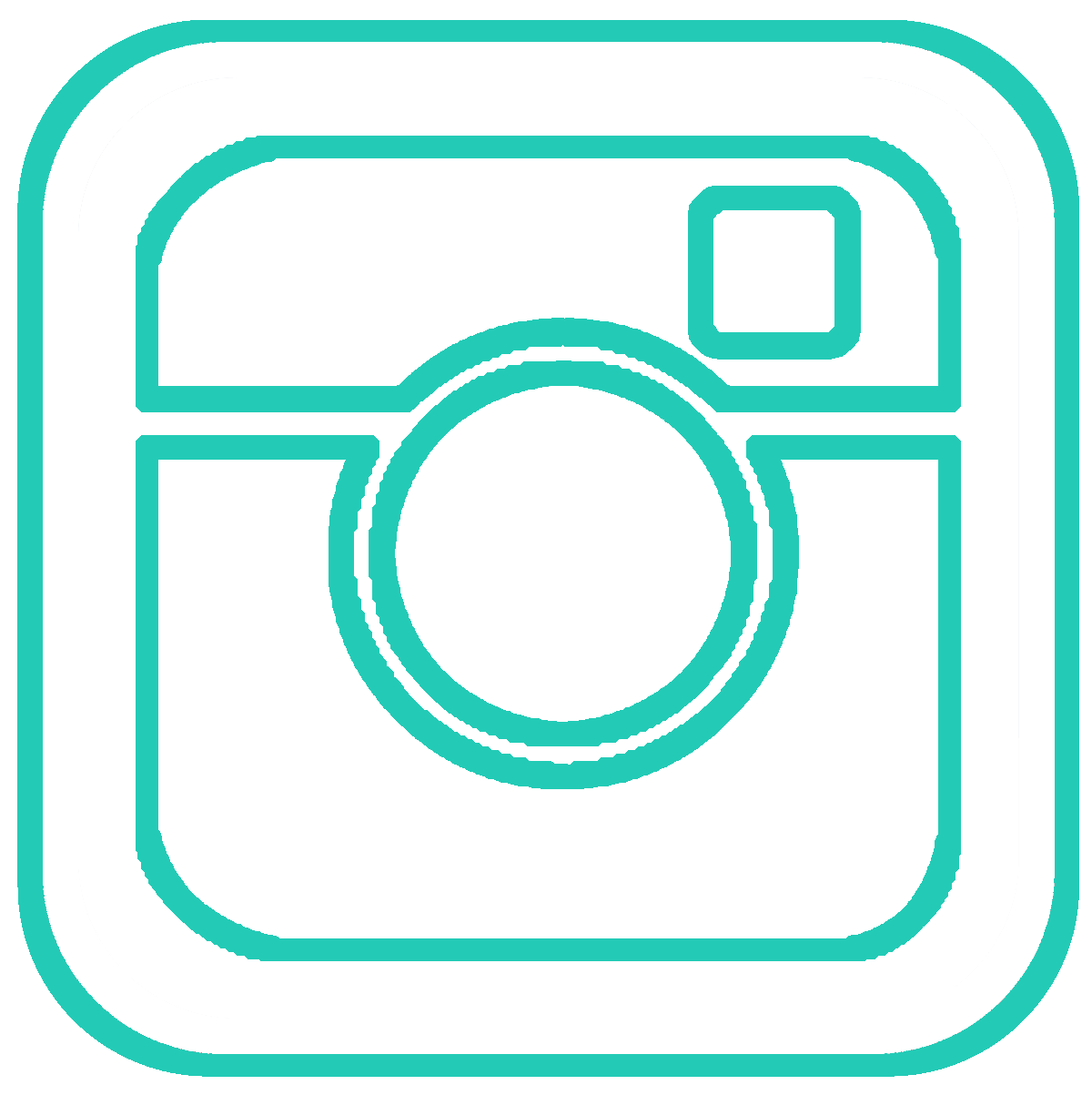 What unusual methods do you use to save money? We'd love to check it out. Snap a Snap a pic & tag it on Instagram with @FlusterBuster #waystosave
Disclosure: Some of the links in this post are affiliate links. If you click on the link and purchase the item, I will receive a commission. I only recommend products or services that I personally believe will add value to my readers. All opinions stated are strictly my own. Read our full disclosure policy for more information. 
originally posted 7/7/2017 – updated template and images