This post may include affiliate links. Read our disclosure policy for more information.
Valentine's to me is about showing our love. Life gets so busy that we sometimes forget what is truly important. Valentine's Day is our reminder that love is the reason for it all. You don't need to spend a lot of money to show someone that they are loved. It's about the little things that we do that really reveals our heart.
Today, as I was out picking up a few things for our Valentine dinner there was a little, old woman, she had to be in her late 80's to early 90's, standing in line in front of me. I was fortunate enough to be in line at the right time because she didn't have anyone to help her remove her items from her cart. As I was helping her I couldn't help but feel a little sad that she was alone. She thanked me and slowly went on her way.
As the cashier was checking me out I grabbed a small box of Valentine chocolates and added them to my order. When the cashier finished, I grabbed the box of chocolates and rushed to find the woman who had been in line before me. When I found her, I wished her a Happy Valentine's Day and handed her the chocolates. Her eyes lit up and I could actually feel my heart melting from the joy that I saw in her eyes. It's moments like these that are the true meaning of Valentines.
Since Valentine's falls on a week night this year, I decided to make Valentine's dinner instead of going out. To make it really special and to surprise my husband and kids, I did a little  decorating and made some of their favorite dishes. This was a last minute idea, so this morning I ran out to the Dollar Tree and picked up a few things to help make it a little more festive. I proud to say I spent less than $10 to decorate the table and it looks so good (in my opinion).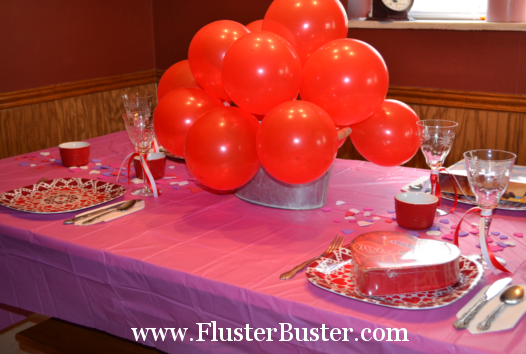 This is my Dollar Tree tablescape.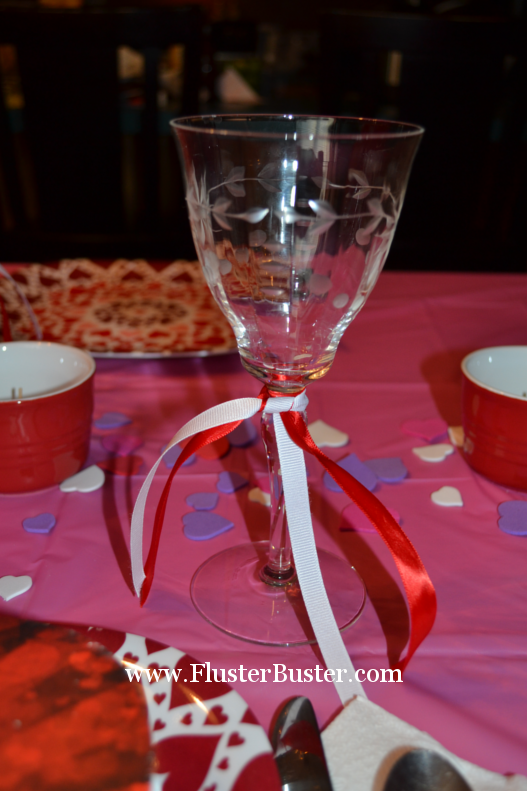 To decorate the wine glasses, I tied some ribbon that I had on hand to them.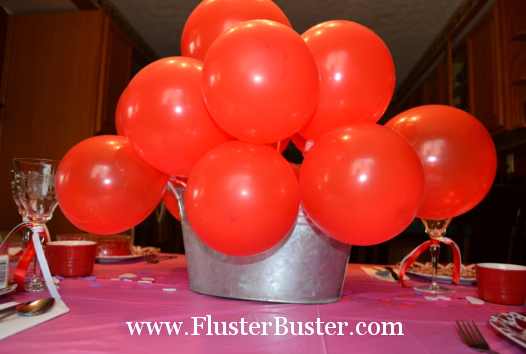 The center piece are Dollar Tree balloons ($1.00), taped to wooden skewers
 and put into a vase that I had.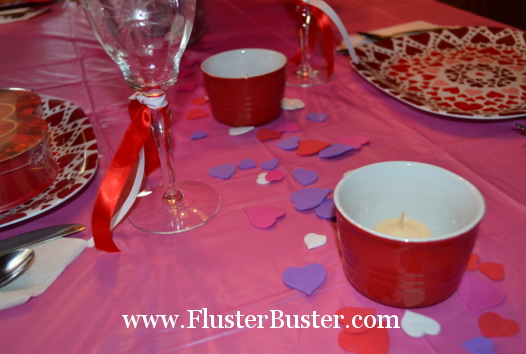 The tablecloth was $1.00.
I had ramekins that I used as candle holders.
The tealight candles were 4 for $1.00.
The foam hearts were $1.00.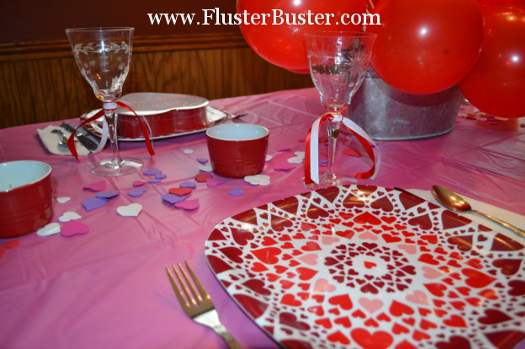 The plates are from the Dollar Tree (4 x $1.00)