This post may include affiliate links. Read our disclosure policy for more information.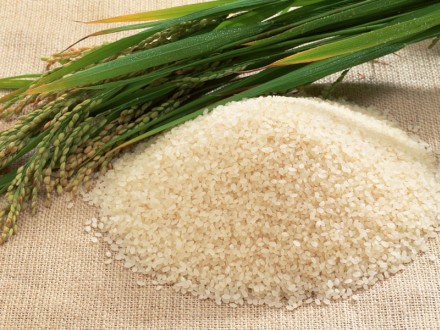 Rice is one of those staples that I always have in my pantry. It's always there because it's so versatile, yummy and really inexpensive. Growing up we never really ate rice, my mom just never served it.  It wasn't until I began putting together this post that I realized why we never ate rice. My mom was born at the end of WWII, during a time when meat was only served on Sundays, money was tight and the country was on food rations. One of the items during that time that was easy to get, filled your belly and was inexpensive was rice. Needless to say, rice was served with a lot of meals and even for dessert. It's no wonder why my mom doesn't serve or even like rice to this day.
Now, you know that these frugal WWII women didn't just settle for serving this commodity for dinner. They found other ways to use it that would save them money. Here is a list of some of the things that my family remembers about how my grandmother used rice, besides serving it for meals.
Health
Always consult a doctor before using rice as a treatment.
Heating Pad – to make your
own, fill a cotton or wool sock with rice and tie it shut. Slowly heat the rice
filled sock in the oven.
Beauty
Skin – to make it glow,
apply rice water to skin and rinse. Brown rice has a higher concentration of
vitamin E.
Kitchen
Coffee Grinder – to clean, remove
as much of the coffee as you can, fill it with rice and run through the
grinder.
Fruit – to ripen faster,
place the fruit in a container of rice. Be sure to check on it a couple of times a day so that it won't over ripen.
Oil – to check if it's hot
enough for frying, drop a grain of rice in the oil. When the rice rises to the
surface of the oil, the oil is ready for frying.
Pie Weight – to make your own,
line uncooked pie crust with aluminum foil and fill with rice. Bake according
to recipe. Remove foil and rice and fill with your favorite filling.
Salt – to keep it from
clumping, place several grains of rice in your salt shaker.
Cleaning
Bottles & Vases – to clean, pour a couple tablespoons of
rice in the vase, pour in some hot water and a couple of drops of dish soap.
Let it soak for 10-15 minutes, then shake it clean, empty and rinse.
Miscellaneous
Glue – to make your own, cook 1 cup of rice in 1-1/3
cup water over low heat. Cook until the rice is overcooked. Strain the rice and
reserve the liquid. Let the liquid cool and store in an air tight container.
Shake before using.
Do you know of any unique uses for rice?  I'm sure that there are more, this is just what my family could remember.
** If, by some small miracle, you worked at Amway in Ada, MI in the 1980's and were the person my mother loaned the notebook to, please contact me. The notebook is a small (aprox. 6″x9″) black leather, 3-ring binder, and contains hand drawn patterns (teddy bear), recipes and household tips and tricks. It would mean so much to my family to have it back.
This post has been to these fabulous party's: