This post may include affiliate links. Read our disclosure policy for more information.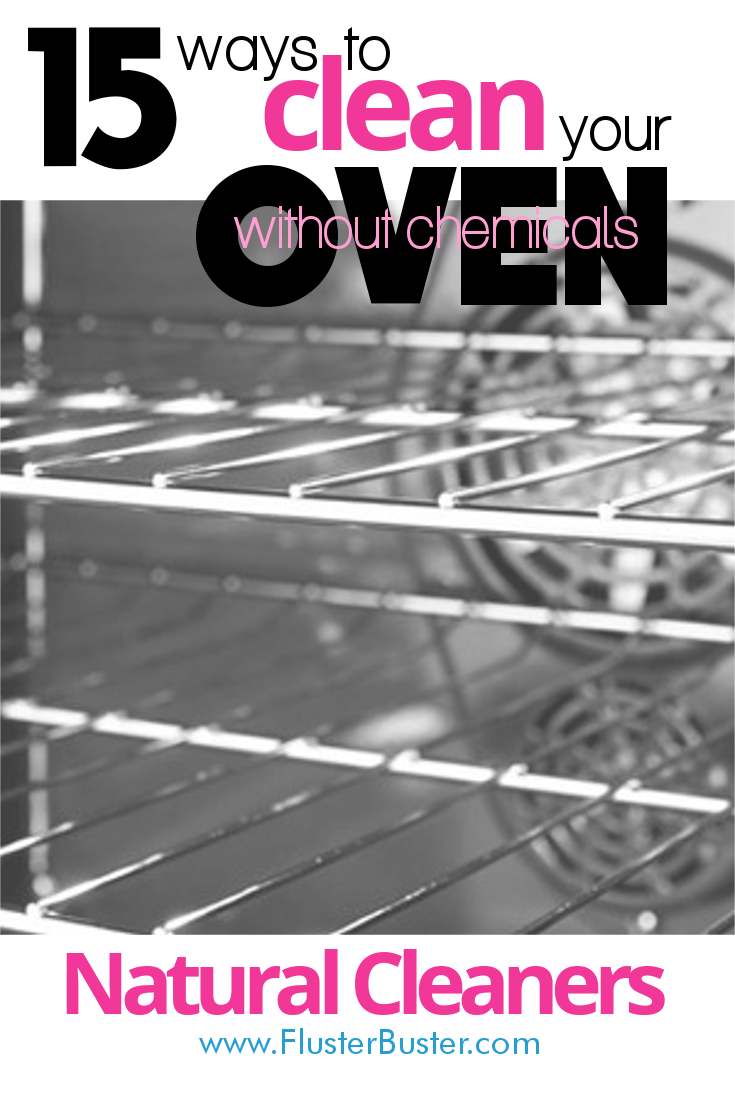 FLUSTER:
Chemical based oven cleaners.
If you have a self cleaning oven consider yourself lucky! For those of us that don't have one we're left with two choices, don't clean it or use one of those expensive, stinky, burning, lung choking, environmentally unfriendly oven cleaners. Personally I used to opt for the first choice, no really you should've seen my oven.
My oven is one of those cleaning tasks that I have always put off. I figured if you couldn't see the mess then it didn't exist. To be honest, I would sometimes go months, I'm talkin' 10-12 months, before I would clean my oven. I know that might sound gross to some of you, but I would do anything to avoid having to use one of those health altering oven cleaners.
When I would finally break down and clean the oven using gloves and an industrial respirator, I found the after smell when preheating, was nasty. That smell only strengthened my resolve, not cleaning the oven was the best option. If it smelled that nasty after cleaning, what was it doing to my food? I would rather have a slight charred taste, like when I roast marshmallows then the taste of chemicals.
BUSTER: 15 Natural Homemade Oven Cleaners
I knew there had to be a better way to clean my oven. Armed with the desire to chuck that can of oven cleaner I started on a quest to find some healthy alternatives that didn't require a respirator. Here's what I found along with some other non-toxic cleaners for the rest of th stove.
1. How To Clean Your Glass Cooktop (The Non-Toxic Way) by Frugal Mama & The Sprout
2. The Oven Cleaner that Works by Craptastical
3. Oven Cleaning – 2 Methods by Made from Pinterest
4. How to Clean Oven Glass – It Seriously Is That Easy by DIY Home Sweet Home
5. Natural Stove Cleaners by Common Sense Homesteading
6. Cleaning Between the Glass on Your Oven Door by Hometalk
7. How to Clean Oven Racks Without Harmful Chemicals by Mom 4 Real
8. Cleaning those Nasty Stove Burners by One Good Thing
9. 3 Ingredient Miracle Stove Top Cleaner by The Pinning Mama
10. DIY Glass Top Stove Cleaner by Fabulously Frugal
11. How to Make Your Own Safe Oven Cleaners by Passion For Savings
12. How to Clean Electric Stove Burners by Apartment Therapy
13. Natural Oven Cleaner For Baked-On Grime by Popsugar
14. How to Clean Your Gas Stove by The Creek Line House
15. Stove Top Vent Filter Cleaning by Serena Bakes Simply from Scratch
To clean or not to clean? That used to be the question. Now days, my oven gets cleaned once a month whether it needs it or not. I love that my oven is always clean, my food taste's better and the respirator is in storage. Another Fluster, BUSTED!
Honestly, How often do you clean your oven?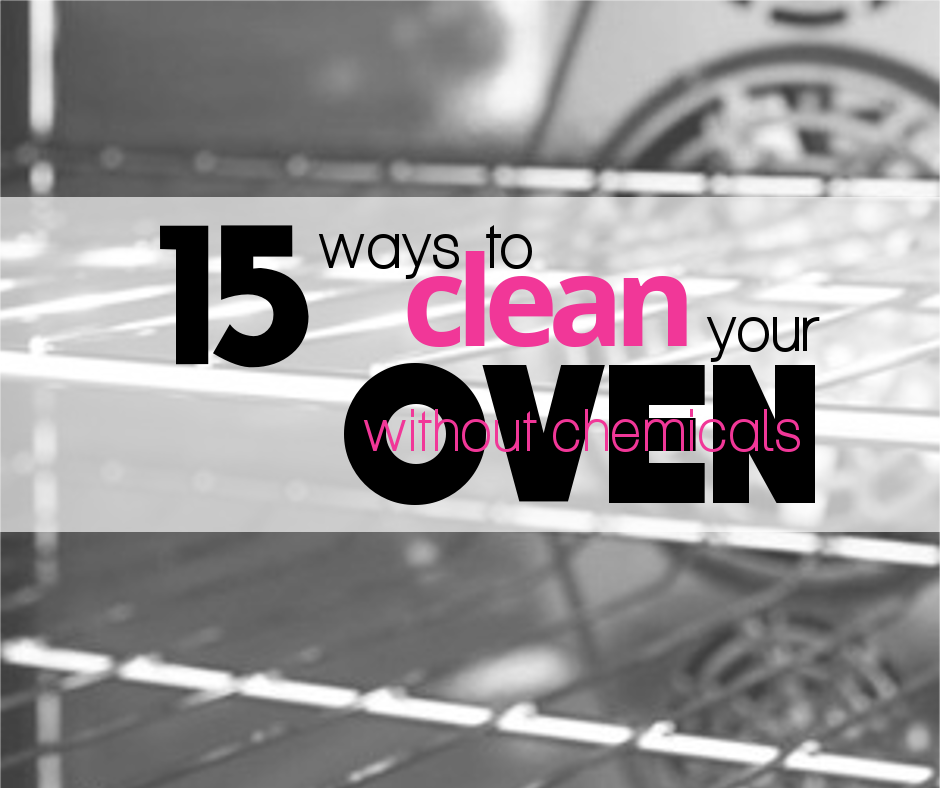 Follow Fluster Buster's community board Home – Clean & Organize on Pinterest.
Oven image adapted from Aroma Cleaning image per a Google Labeled for Reuse Search.