This post may include affiliate links. Read our disclosure policy for more information.
There is a faster way to get rid of fruit flies then waiting around for them to crawl into some small holes that you've pierced into some plastic wrap. The vinegar and plastic wrap method works, but it is slow going and by the time you've trapped one, several others are laying eggs (up to 500) to replace the one that you caught. The Redneck Fruit Fly Trap gets rid of them quickly.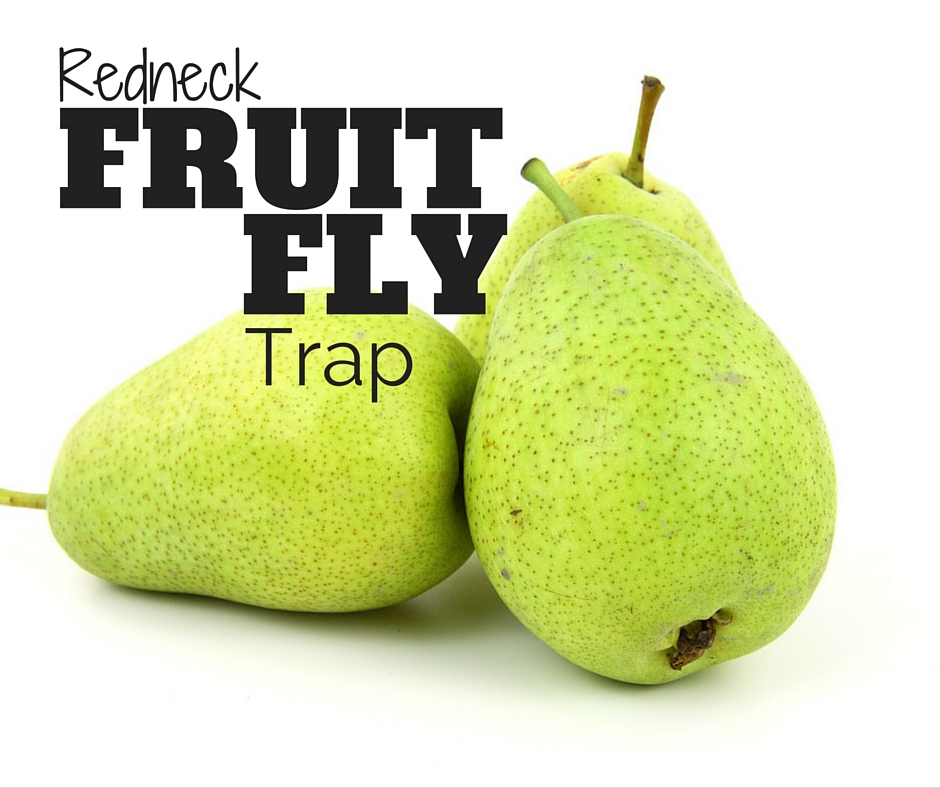 Fruit flies are annoying little creatures! Dive bombing your food when you're trying to eat, landing on every single surface in your home, and the worst thing is when they fly in your face, God forbid your mouth is open when they do. I think these little creatures, could be, the main cause of people going mad.
I rarely had a problem with fruit flies, it wasn't until we bought our house, nestled in the woods, that it became a problem, a huge problem. I've tried fly swatters, sprays, sticky tapes, vinegar traps, fruit traps, if it was on Pinterest, I tried it. No matter what I did I couldn't get rid of  them. 
One day, purely by accident, I discovered the most amazing solution to get rid of fruit flies. I'm not talking one or two, I'm talking 100's at one time. Within a matter of just a few hours my house was rid of the majority of those annoying, little buggers that were invading my space. 
I repeated the process everyday, for ten days, only because the life cycle of a fruit fly is 8-10 days. I wanted to make sure that any eggs that hatched wouldn't survive long enough to procreate in my home. After the 10 days, the problem was eradicated. Now, if I see a fruit fly, I immediately pull out my secret weapon and wipe him out before he gets a chance to call his friends over. 
Redneck Fruit Fly Trap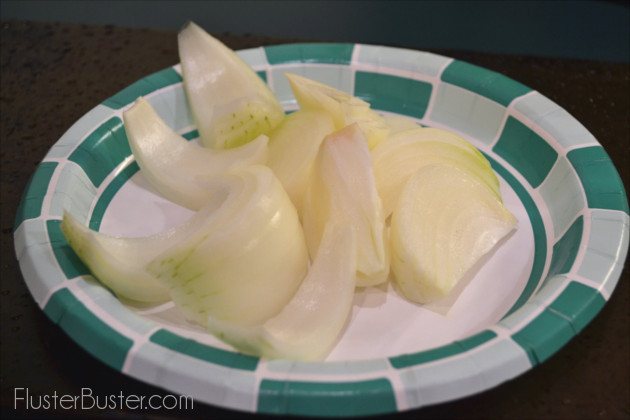 Step 1: Arrange a sliced, sweet onion on a plate. Be sure that it's a sweet onion, it works best.  Then find a bowl that covers the plate completely.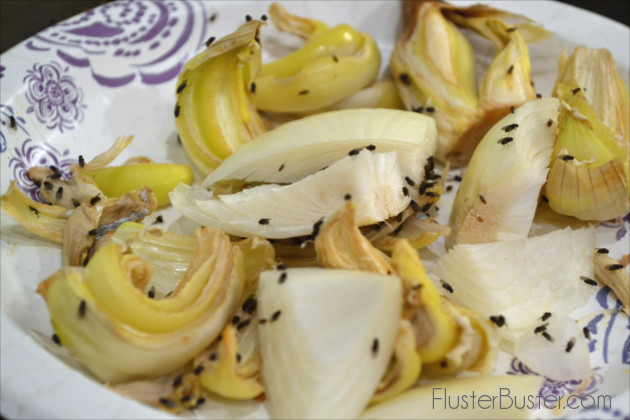 Step 2: Place the plate of onions in the area where the fruit flies are. As the onions begin to age they will attract the fruit flies. You may not see major results right away but within 24-48 hours you'll be amazed with all of the fruit flies that it's attracting.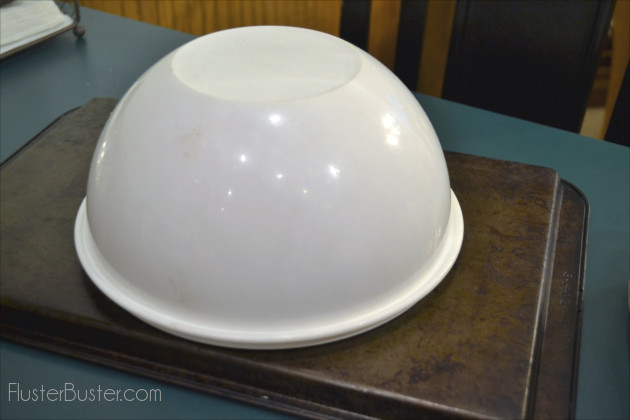 Step 3: Once the onions are covered with fruit flies quickly slap the bowl over the plate. A few fruit flies will get away, but you'll be trapping the majority of them.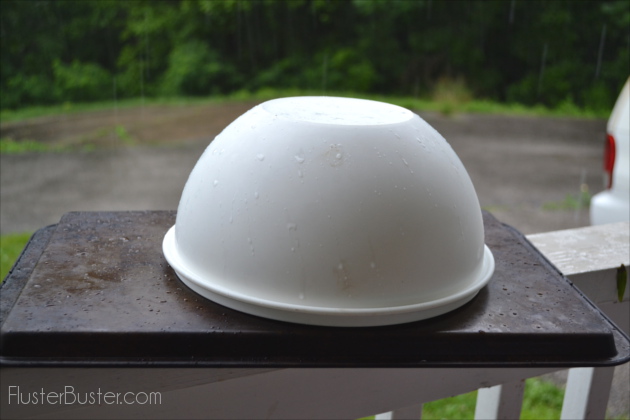 Step 4: Carry the bowl covered plate outside, as far away from your home as possible and remove the bowl. Now just watch the little buggers fly away. Return the onion covered plate back to the area where the fruit flies are to catch more. Repeat for 8-10 days. 
It's crazy how well this works! The only drawback is that your home's going to smell a little like onions, that's a small price to pay in my book. Do you have a problem with fruit flies like I did? what have you done to get rid of them?
More Like This: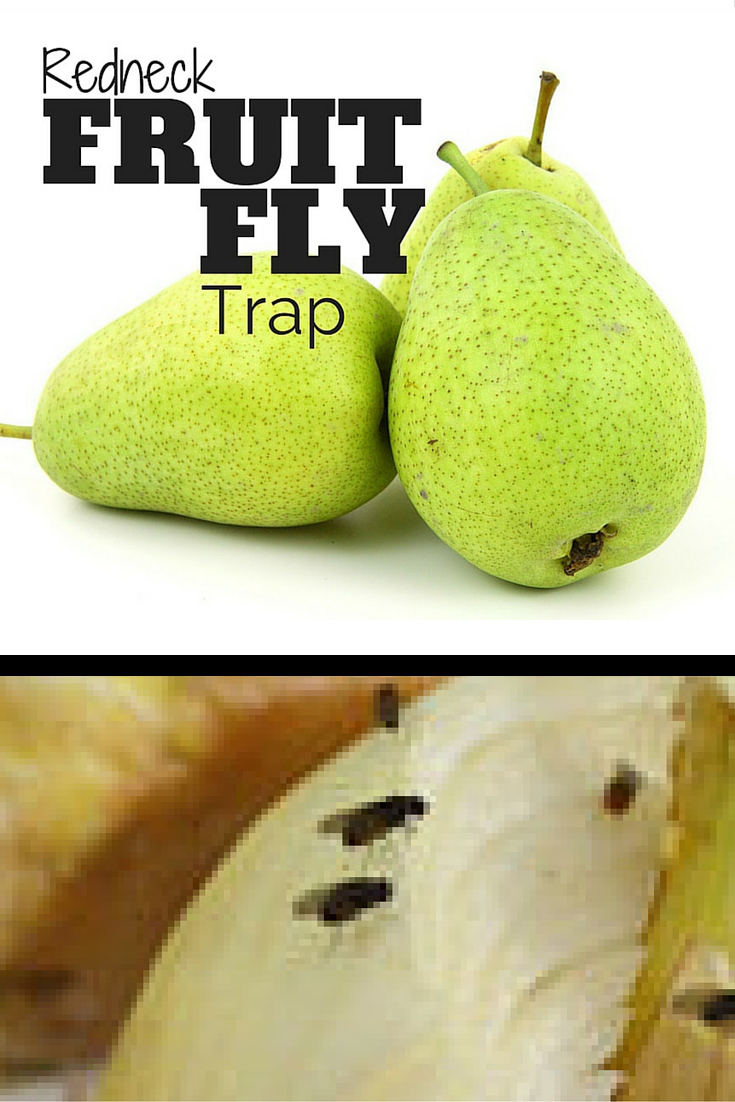 Disclosure: Some of the links in this post are affiliate links. If you click on the link and purchase the item, I will receive a commission. I only recommend products or services that I personally believe will add value to my readers. All opinions stated are strictly my own. Read our full disclosure policy for more information.