This post may include affiliate links. Read our disclosure policy for more information.
Freezing food that you buy in bulk is a great way to save money, but if you don't freeze your food correctly it could end up costing you.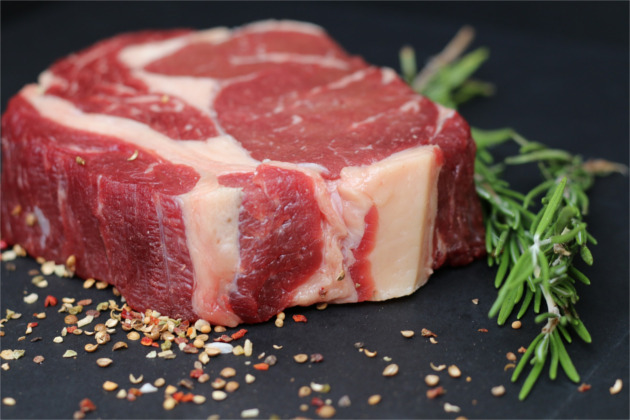 Knowing how to freeze food and what to freeze can save a lot of money on your grocery bill. Using the correct methods can extend it's life in the freezer as well as preserve the taste and texture. It's pretty costly when you have to throw out food because it wasn't stored properly.
It's unfortunately common practice, in a lot of homes, to place items in their original packaging straight into the freezer. The problem with this is that the packaging was not created to sustain freezing temperatures. These freezing temperatures and poor packaging cause the food to lose their original flavor and texture plus it becomes more susceptible to freezer burn.
Here are several simple tips that you can be doing before you place anything else into your freezer.
Freezing Tips
Keep a pen and some labels near your freezer for labeling and dating food.

To avoid food from spoiling, be sure to rotate items by date.

To avoid bacterial growth, cool cooked food in the refrigerator before freezing.

Avoid freezing anything that contains artificial sweeteners, the flavor tends to get a little bitter.

Blanch vegetables (except potatoes and squash) before freezing.

Red potatoes that have been cooked completely freeze the best.

To retain the best flavor be sure that your freezer is set at 0°F.

Freezing causes the flavor of salt to get stronger. Cut back on what your recipe calls for if you plan on freezing.

Freezing causes the flavor of some herbs to weaken, so add herbs to frozen meals after they have been re-heated.

Avoid adding salt to raw meat before freezing. When the salt is combined with fat it shortens it's freezer life.

Freezing causes the flavor of some spices like garlic and vanilla to weaken. Be sure to add a little more to your recipe if you're planning on freezing it. You can always add more, if needed, after the dish has been reheated.

Freezing food at the peak of freshness will lock in the best flavor.

Freezing causes the flavor of onions to get stronger. Cut back on what your recipe calls for if you plan on freezing it.

Freeze cooked meat in sauces or gravies to avoid the meat from drying out.

It's good practice not to refreeze food, mainly because of bacteria but also the texture and flavor of the food breaks down.

Store extra ice in a brown paper bag, it keeps the ice from sticking together.

To avoid freezer burn, be sure that food is wrapped tightly.

To freeze soups, stews and sauces, place them in freezer bags and then place the bag in a square container. Once they are completely frozen remove the bag. The new shape will save space in your freezer and stack neatly. The freezer bags also help avoid a messy kitchen, just drop the bag into a pot of boiling water to heat up.

To avoid meat from getting oxidized or becoming rancid use a FoodSaver Vacuum Sealer, or try wrapping it in plastic wrap followed by freezer paper or aluminum foil.

Remove as much air as possible from the container or freezer bag before freezing to avoid freezer burn. Use a drinking straw to help suck out the air.

Try to avoid buying meat on Monday's, it's not the freshest. Meat deliveries are usually made late Monday or Tuesday's. The

meat that you find on Monday is what hasn't been sold throughout the week.

To avoid individual portions from sticking together when freezing, flash freeze them first. To flash freeze place unwrapped portions, in a single layer, on a parchment lined baking sheet and place in the freezer for 20-30 minutes. Take them out of the freezer, place them in freezer bags and return to the freezer.

Milk can be frozen, I wouldn't suggest using it for drinking but it's great to use for cooking.

Thaw frozen food in the refrigerator, in cold water or in the microwave, never on the counter or in hot water.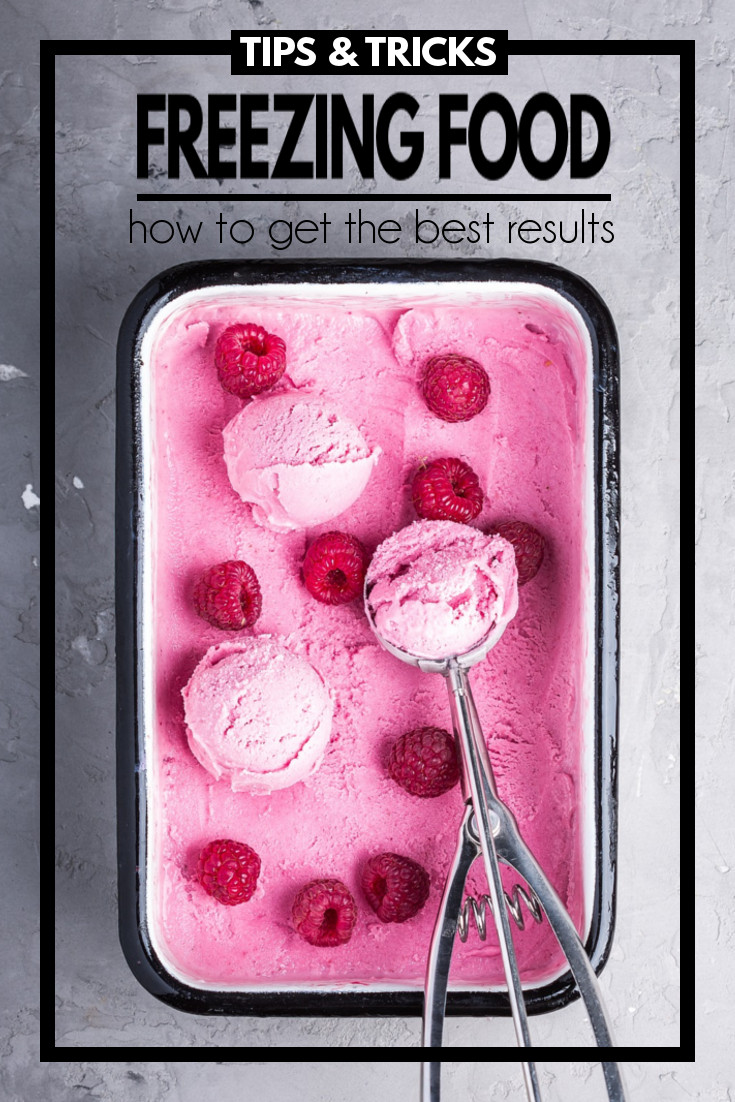 Disclosure: Some of the links in this post are affiliate links. If you click on the link and purchase the item, I will receive a commission. I only recommend products or services that I personally believe will add value to my readers. All opinions stated are strictly my own. Read our full disclosure policy for more information.