This post may include affiliate links. Read our disclosure policy for more information.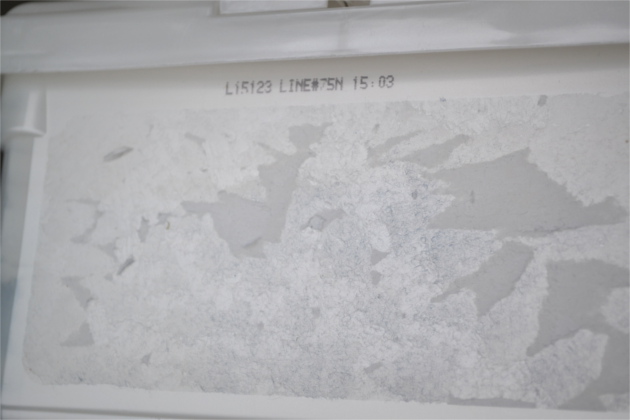 The Fluster:
I've got this fabulous project that I worked on today, I'll tell you all about it next week, it was super easy and took less than 20 minutes to complete. So your probably wondering what's the Fluster? Well, it's when I tried to make the container look pretty for the camera.
Have you ever tried removing stickers or labels from plastic? It sounds like an easy enough task, take off what you can, then soak in water and the label will peel right off. I wish!!!
Super glues got nothing on whatever they use to stick labels to these plastic containers.
When my brilliant idea to soak the label didn't work, I turned to WikiHow, they offered 12 Ways to Remove Sticker Residue from plastic, I thought surely one of them would work.
After trying several of their suggestions, getting no results and ending up more flustered than I was before, I headed to the man cave, the garage, to see what I might find that would bust my fluster.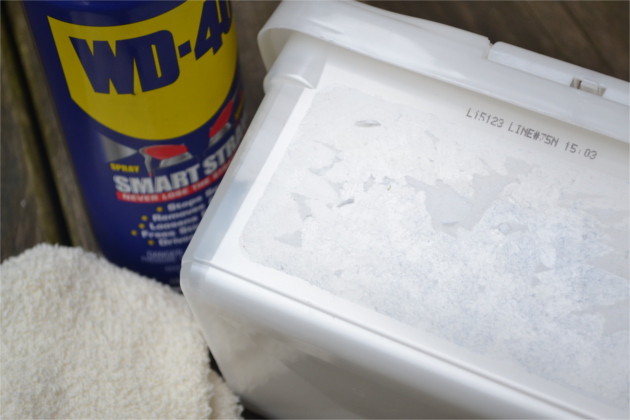 The Buster:
Behold, sitting on the shelf next to a roll of duct tape, was a can of WD-40. Why didn't I think of that before tackling the WikiHow suggestions. Everyone knows WD-40 and Duct tape can fix anything, they even like to hang out together,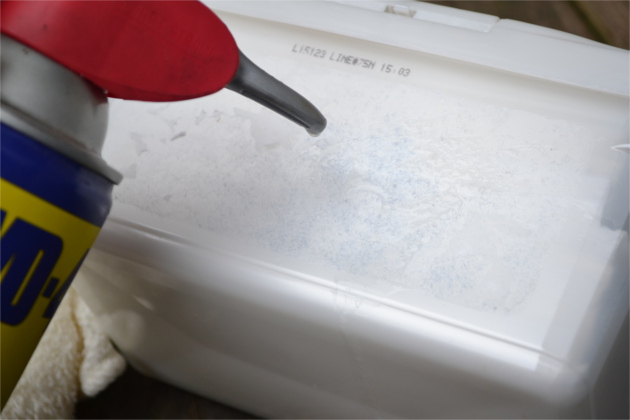 In just a matter of minutes, I'd say seconds but that would be a bit of an exaggeration my Fluster was busted.
I sprayed a small amount of WD-40 on the container and let it sit a couple of seconds.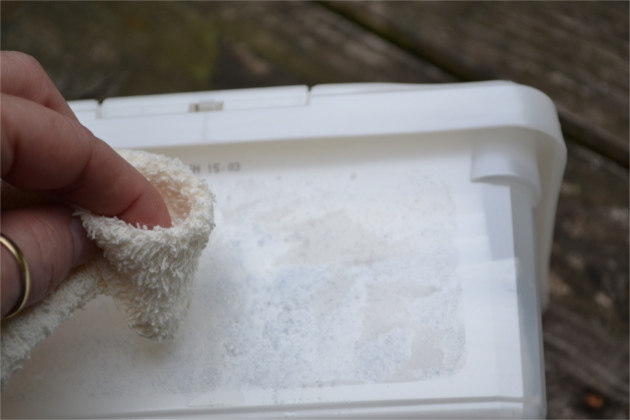 Then I used a rag, that had a fairly rough texture, and wiped the area that I had sprayed.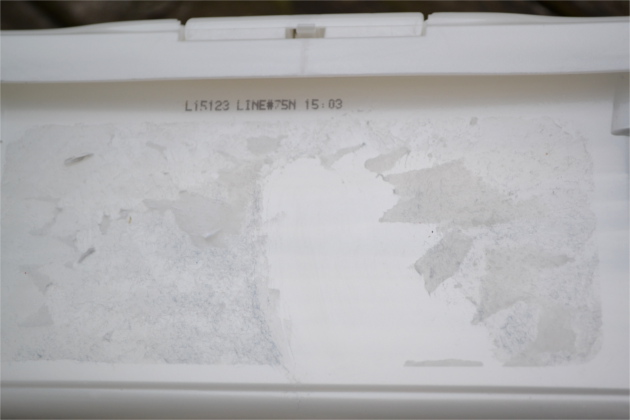 In an instant, and with very little elbow grease, my fluster and the sticky reside were gone.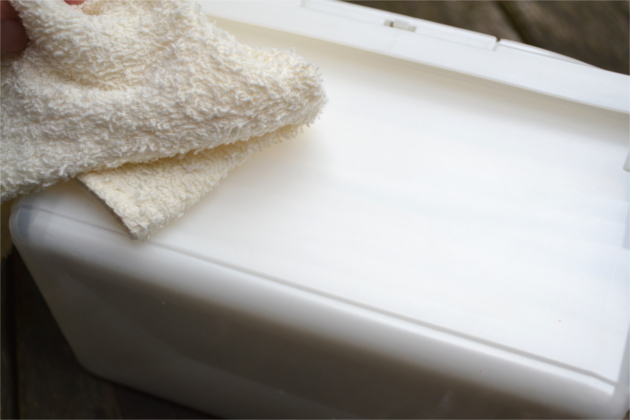 Now the container is pretty enough for pictures.
Do you have any helpful tips for removing labels?