This post may include affiliate links. Read our disclosure policy for more information.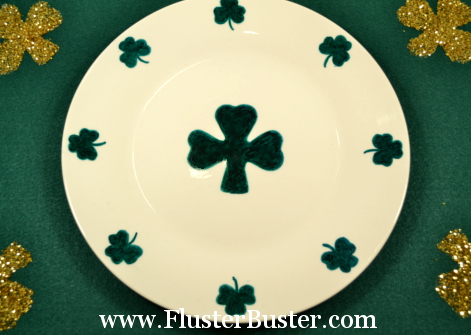 Happy St. Patty's Day!
I want to share with you a quick project that was inspired by this PIN A few months ago I pinned this knowing that one day I would find just the right application. As I was coming up with my under $10.00 St. Patrick's Day tablescape I knew exactly how I was going to use it.
This is a quick and easy project and looks like you paid more than a $1.00.
Supplies:
Plates (from Dollar Tree)
Sharpie permanent markers
Stencil
Step 1: Wash, dry and remove any labels from the plates.
Step 2: Using a permanent marker draw your pattern on the plate.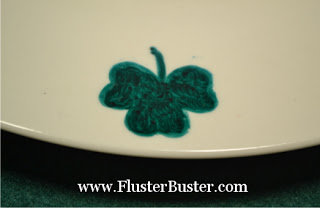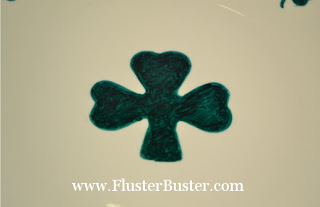 Step 3: Bake in a 350 degree oven for 30 minutes to set the ink.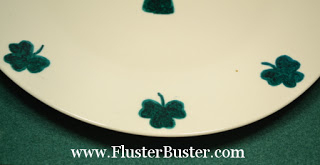 Don't wash in the dishwasher, it will cause the ink to fade over time.