This post may include affiliate links. Read our disclosure policy for more information.
I have always heard about dust mites but never really knew what they were. So I decided to do a little research and I have to tell you what I found is really disgusting. So if you have a weak stomach I suggest that you just move on to the recipe and follow the directions. Believe me you will want to take care of it immediately.
They are microscopic bugs (eeeww!) that live on dead skin cells. They are harmless and don't carry diseases. However, they feed off of the dead skin cells and just like us, they poop. Their poop is what people with allergies react to.
Where do dust mites live?
Beds are where most dust mites can be found. We spend a 1/3 of our lives in bed so that makes sense that we would find a high concentration of them there. They can also be found in lounging area, frequently used furniture and carpet areas.
One single dust mite will poop about 20 times a day and a typical mattress can house 100,000 to 10 million mites. Is your stomach turning yet? You may also want to know that 10% of the weight of a 2 year old pillow can contain dust mites and their poop.
If you haven't done anything about them before I bet you will now.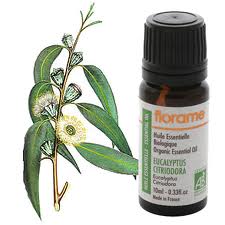 **I love the smell of Eucalyptus
Remove all of the bedding and wash in hot water with a few drops
Eucalyptus Essential Oil
. While bedding is being washed mix the baking soda and eucalyptus oil together in a mason jar. Poke some holes in the lid of the mason jar and sprinkle the baking soda mixture all over the mattress. Allow mixture to remain on mattress for 1-2 hours, then vacuum. I would suggest doing this at least once every 2 months or more.