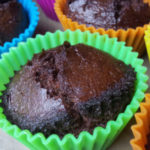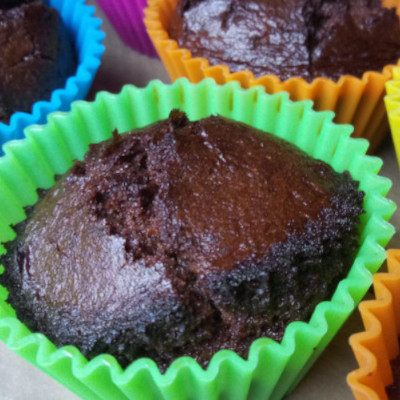 Print Recipe
Simple Air Fryer Boxed Brownies
A nice crispy top with a thick and chewy chocolaty center. An air fryer, a bowl and your favorite boxed brownie mix is about all that you need for this quick treat.
Lightly spray silicone baking cups with cooking spray.

Prepare brownies according to package directions.

Fill cups 2/3 of the way, which is about 3 tablespoons.

Place baking cups in air fryer basket without overcrowding. The air needs to be able to easily flow around the whole cup so that they cook evenly.

Cook at 350°F for 15 minutes. Insert a toothpick, if it comes out clean they're done. If it doesn't, continue cooking in 3 minute intervals until the toothpick comes out clean.

Let cool on a cooling.