This post may include affiliate links. Read our disclosure policy for more information.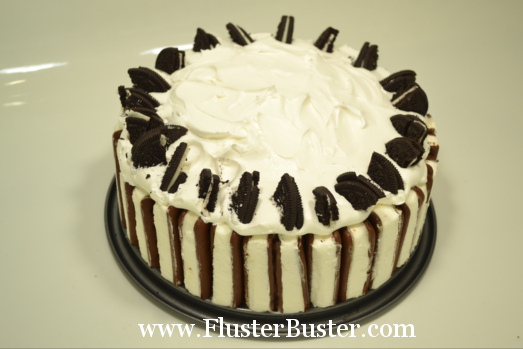 Do you prefer cake or ice cream? Yesterday was my sons 15th birthday and he's not much of a cake person so he requested an ice cream cake. As much as I appreciate the artistry of Carvel and Baskin Robbins ice cream cakes I don't much care for the prices. In an attempt to fulfill his birthday wish and not break the bank I made my own using my sons favorite flavors.
Ice Cream Cake Recipe
Spray a 9-inch springform pan with cooking spray. Line the sides of the pan with wax paper. The cooking spray will hold the wax paper to the sides of the pan.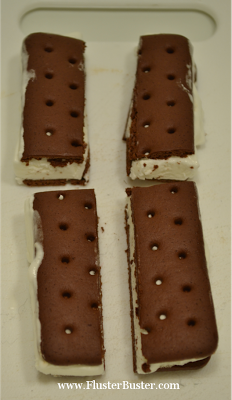 Working quickly, cut the ice cream sandwiches into quarters.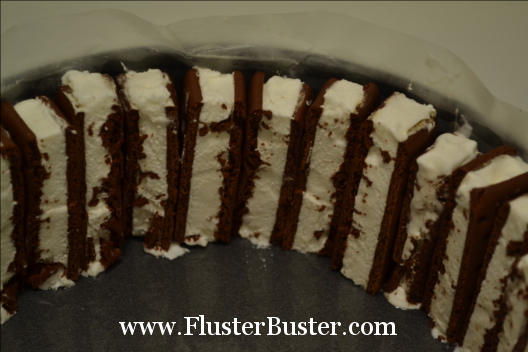 Line the sides of the pan by stacking the cut pieces on end.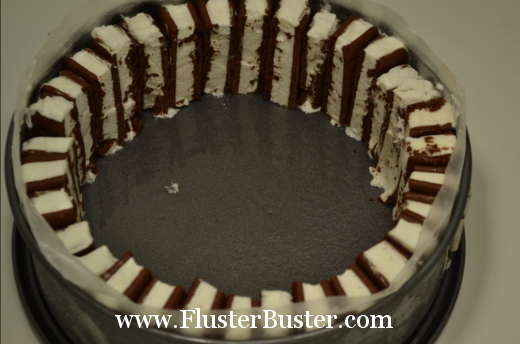 Be sure that they are snug. Freeze.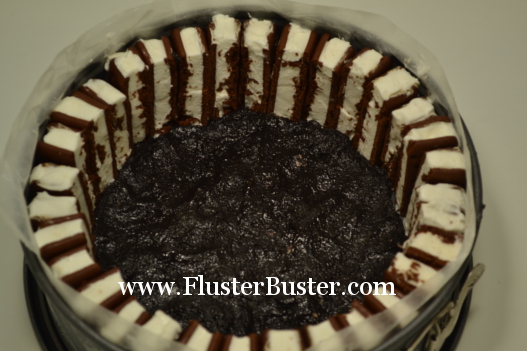 In a food processor, combine 15 cookies and milk.
Pulse until the mixture holds together.
Spoon the mixture into the bottom of the pan.
Press firmly.
Freeze for 1 hour.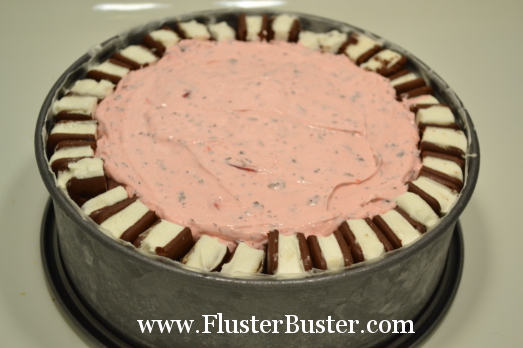 Remove ice cream from the freezer.
Let it sit at room temperature for 15 minutes to soften.
In a small bowl add vanilla ice cream.
Stir until it's soft enough for spreading.
Spread the vanilla ice cream over the cookie mixture.
Repeat with the cherry cordial ice cream.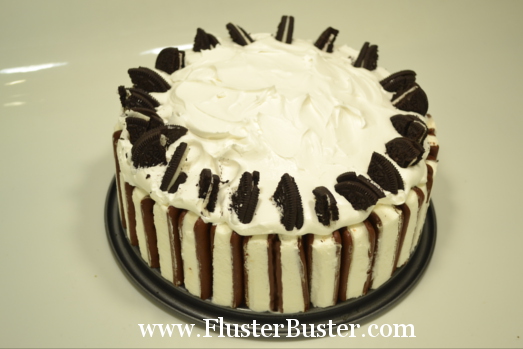 Add the thawed cool whip to the top.
Cut the remaining cookies into quarters for decorating
Return to the freezer.
Freeze for 24 hours.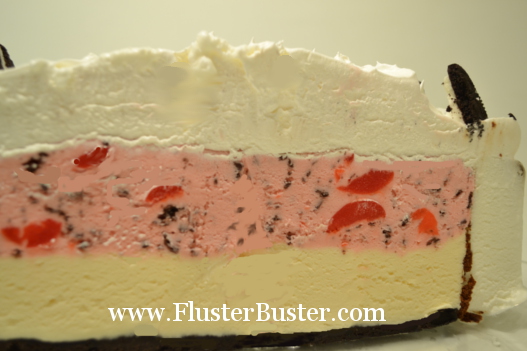 To Serve:
Remove the pan from the freezer.
Let it stand at room temperature for 10 minutes.
Remove the sides of the pan and wax paper.
Cut into wedges.
Enjoy!