This post may include affiliate links. Read our disclosure policy for more information.

I'm so happy with the turn out that we had for our 2nd week of Fluster's Muster. You have all been so kind and supportive of my new blog and I can't thank you enough. There is so much talent displayed in each and every link. If you haven't had a chance I would highly recommend  going back and checking out the links, it would be worth your time.
Before you run off to check out lasts weeks links I would like to announce our featured link for this week. The link being featured this week is by the person who received the most views, has become a friend (follower) of Fluster Buster and has linked this party to their post. By being the featured post I will be displaying their link on my side bar (for one week), pinning it to my "Viewers Choice" board, tweeting about it and sharing it with my Facebook friends.
And the winner is, drum roll please…………………………………

Viewers Choice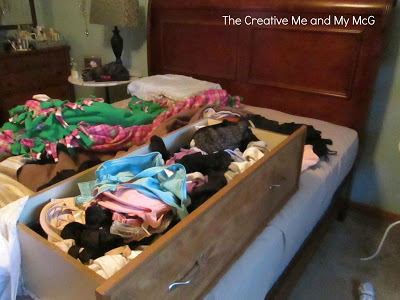 Congratulations! Who would have thought that putting your underwear on the internet would win you such an honor, as to receive the "Viewer Choice" award. Again congratulations and don't forget to display your award for all to marvel at.
Fluster's Muster Party
#3
(begins every Wednesday)
It's time to get the party started and muster up all of the wonderful and creative things that you have been doing. I can't wait to see who gets this weeks "Viewers Choice" award.